Die Jones: Spione von nebenan
Keeping Up with the Joneses
USA 2016
FSK: ab 12 Jahren
Länge: ca. 105 Min.
Studio: Fox 2000 Pictures
Vertrieb: 20th Century Fox Home Entertainment
Filmzine-Review vom 06.08.2017
Jeff (Zach Galifianakis) und Karen Gaffney (Isla Fisher) führen ein beschauliches und unaufgeregtes Leben in einer Bilderbuch-Sackgasse in einer amerikanischen Vorstadt. Die neuen, absurd gutaussehenden Nachbarn Natalie (Gal Gadot) und Tim Jones (Jon Hamm) scheinen etwas zu verbergen, üben aber mit ihrer Geheimnistuerei eine unwiderstehliche Faszination auf die Gaffneys aus und man freundet sich schnell an. Bald stellt sich heraus: die Jones sind Spione – und Jeff ist ihre Zielperson. Vorbei ist es mit der Langeweile in Suburbia…
Die Story vom Otto Normalverbraucher, der unfreiwillig zwischen die Fronten wildester Agentenaktivitäten gerät, ist ein alter Hut. Die Jones: Spione von nebenan fügt dem Setup kaum Neues hinzu. Man muss wohl darüber hinwegsehen, dass der Auftrag der attraktiven Agenten sowie der nicht weiter spezifizierten Widersacher nur notdürftig und unbefriedigend erklärt wird. Wie gut, dass alle vier Protagonisten offenbar großen Spaß an der Sache haben. Während Isla Fisher und Zach Galifianakis natürlich einschlägige Komödienerfahrung vorweisen können und Mad Man Jon Hamm auch schon Genre-Luft geschnuppert hat, probiert das bildhübsche israelische Model Gal Gadot hier ihre komische Seite aus, bevor sie anschließend als Wonder Woman die Welt retten durfte. Keeping Up with the Joneses bietet leichte Popcorn-Unterhaltung, die keinem wehtut, mit einem gut aufgelegten Cast.
Zu den Extras gibt es nicht viel zu sagen. "Spione wie wir" ist das übliche Sammelsurium von Behind-the-Scenes-Aufnahmen und Kurzinterviews, ergänzt durch knapp 20 Minuten an entfallenen Szenen.
Ninas Filmwertung
Harmloser Agentenspaß ohne viel Sinn und Verstand – leichtes Sommer-Popcorn-Kino.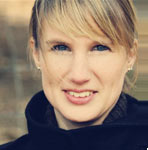 Leserwertung
Eure Leserwertung:
[Gesamt: 4 Durchschnitt: 3.5/5]
Trailer
Cast & Crew
Diese DVD/Blu-ray wurde uns vom Vertrieb 20th Century Fox Home Entertainment kostenlos zu Rezensionszwecken zur Verfügung gestellt. Unsere Bewertung ist davon jedoch nicht beeinflusst und gibt die unabhängige, persönliche Meinung des jeweiligen Rezensenten wieder.