Die Warriors
USA 1979
FSK: ab 12 Jahren
Länge: ca. 93 Min.
Vertrieb: Paramount Home Entertainment
VÖ-Datum: bereits erhältlich
Filmzine-Review vom 14.05.2023
Im Van Cortlandt Park in der Bronx kommen alle New Yorker Straßengangs auf Einladung von Ober-Anführer Cyrus zusammen. Ziel des Treffens ist es, die unterschiedlichen Gangs zu vereinen. Als Cyrus jedoch während seiner Ansprache erschossen wird, bricht unter den Teilnehmern Panik aus. Die Tat wird fälschlicherweise den "Warriors" in die Schuhe geschoben. Auf den Weg zurück ins sichere Coney Island sind die Mitglieder der Bande nun Freiwild und werden von allen anderen Gangs quer durch New York gejagt…
Nachdem breits Anfang des Jahres Driver in bestechender Qualität als Blu-ray & 4K aufgelegt wurde, folgt nun mit Die Warriors die Veröffentlichung eines weiteren Kultfilms des oft unterschätzten, aber ungemein einflussreichen Action-Experten und Genre-Stilisten Walter Hill. Mit dem seinerzeit umstrittenen, kurzfristig sogar indizierten Film schuf Hill einen aufregenden Gang-Thriller, der auch 40 Jahre nach dem Erscheinen immer noch überzeugt. Wie so oft in seinen Werken wirft Hill auch in Die Warriors einen präzisen Blick auf den Ehrenkodex und die Riten innerhalb der Männerwelt und die fatalen Folgen eruptiver Gewalt. Gleichzeitig liefert der an Originalschauplätzen und fast ausschließlich in der Nacht gedrehte Film ein faszinierendes, jederzeit authentisches Bild eines fast schon abstoßend abgewrackten New Yorks, das es heute so nicht mehr gibt. Na klar, die meisten Outfits der Streetgangs und die vielen überdimensionierten Afros wirken mittlerweile ein wenig angestaubt, doch wie der Regisseur hier in nur 90 Minuten seine Warriors atemlos quer durch die verschiedenen Bezirke und feindlichen Territorien hetzt, ist technisch einfach hervorragend umgesetzt und perfekt getimed.
Die längst überfällige Blu-ray-Premiere bietet ein fast schon überraschend knackscharfes und sauberes Bild, das auch in den vielen dunklen Szenen begeistert und zudem keinerlei altersbedingte Mängel aufweist. Unbedingt sehenswert ist die einstündige Hintergrund-Doku von Laurent Bouzereau, die man für die Blu-ray in vier Häppchen aufgeteilt hat.
Blu-ray Extras:
Featurette: The Beginning (14 min)
Featurette: Battleground (15 min)
Featurette: The Way Home (18 min)
Featurette: The Phenomenon (15 min)
Original Trailer
Wendecover
Marcs Filmwertung
Waschechtes, temporeiches Midnight-Movie, das längst zu den Kult-Klassikern des Gangfilms gehört.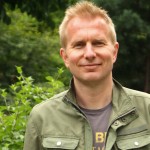 Leserwertung
Cast & Crew