Disneys Eine Weihnachtsgeschichte (Blu-ray + Digital Copy)
Disney's A Christmas Carol
USA 2009
FSK: ab 12 Jahren
Länge: ca. 96 Min.
Studio: Walt Disney Pictures
Vertrieb: Walt Disney Studios Home Entertainment
Filmzine-Review vom 27.11.2010
Der geizige Pfandleiher Ebenezer Scrooge (Jim Carrey) kann Weihnachten nicht ausstehen. Eines nachts erscheinen ihm drei Geister, die ihm vergangene, das gegenwärtige und zukünftige Weihnachtsfeste vor Augen führen. Schockiert von seiner eigenen Kaltherzigkeit stellt sich bei dem Misanthropen rechtzeitig zum Weihnachtsabend ein Sinneswandel ein…
Das Animationszeitalter hat nun also auch Charles Dickens' großen, bereits zigfach verfilmten Weihnachtsklassiker erreicht. In aufwändiger Motion-Capture-Technik übernehmen Jim Carrey, Colin Firth, Gary Oldman und Robin Wright Penn die Parts in Disneys Eine Weihnachtsgeschichte. Carrey mimt dabei nicht nur den fiesen Scrooge (nach dem Grinch bereits seine zweite Weihnachtshasser-Rolle), sondern auch noch alle drei Geister. In Akzent und Intonation gelingt ihm dabei eine perfekte Kopie des Schotten Alastair Sim, der in der berühmten Verfilmung von 1951 die Hauptrolle spielte. An vielen Stellen wirkt die stark gekünstelte Umsetzung leider reichlich unterkühlt, und die Traumsequenzen sind teilweise zu hektisch und laut und für jüngere Zuschauer recht gruselig geraten. Zum Finale stellt sich dann aber doch noch eine versöhnliche Ruhe und Besonnenheit ein. Alan Silvestri hat zur musikalischen Untermalung klassische Weihnachtslieder wie Deck the Halls, Joy to the World und Hark the Herald Angels Sing zu einem stimmungsvollen Soundtrack verquickt.
Erwartungsgemäß beschäftigt sich das größte Extra der Blu-ray mit den technischen Aspekten: parallel zum Film lassen sich Bild-in-Bild-Einblendungen zuschalten, die die Motion-Capture-Technik erläutern. Außerdem liegt eine Digital Copy bei.
Ninas Filmwertung
Zum Alle-Jahre-wieder-Schauen fehlt dieser Interpretation die nötige Herzwärme.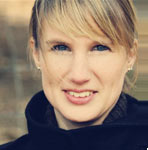 Leserwertung
Cast & Crew
Themen/Keywords
Literatur
Diese DVD/Blu-ray wurde uns vom Vertrieb Walt Disney Studios Home Entertainment kostenlos zu Rezensionszwecken zur Verfügung gestellt. Unsere Bewertung ist davon jedoch nicht beeinflusst und gibt die unabhängige, persönliche Meinung des jeweiligen Rezensenten wieder.