Edison – Ein Leben voller Licht
The Current War
USA 2017
FSK: ab 6 Jahren
Länge: ca. 103 Min.
Vertrieb: Concorde Home Entertainment
Filmzine-Review vom 17.01.2021
USA 1880: Zwischen den beiden Erfindern Thomas Edison (Benedict Cumberbatch) und George Westinghouse (Michael Shannon) entfacht ein Streit über die Technik für die landesweite Versorgung mit elektrischer Energie und dem zugehörigen technischen Netzwerk. Während der bekannte und hochangesehene Edison auf Gleichstrom setzt, möchte sein Konkurrent mit aller Macht Wechselstrom als Standard für die Zukunft etablieren…
Trotz hochrangiger, oscarreifer Besetzung – Benedict Cumberbatch! – landete dieses ambitionierte Edison-Biopic mit Hauptaugenmerk auf den "Stromkrieg" (Originaltitel: The Current War) im Zuge des Skandals um Harvey Weinstein im internationalen Warteschleifen-Nirvana und feiert nun hierzulande mit satten 3 Jahren Verspätung die Heimkino-Premiere. Das Privatduell zwischen den beiden Dickköpfen Edison und Westinghouse um die Vorherrschaft im Wettlauf um die Elektrifizierung der Welt wurde zwar von Alfonso Gomez-Rejon (Me and Earl and the Dying Girl) kompetent und lebendig in Szene gesetzt, fällt aber längst nicht so mitreißend und packend aus, wie vom Drehbuch vorgesehen. Cumberbatch bleibt als uramerikansche Erfinder-Ikone kalt und unnahbar und hat mit seinem Rivalen Michael Shannon abgesehen von zwei sehr kurzen Begegnungen kaum eine gemeinsame Szene. Am interessantesten fällt der Auftritt von Nicholas Hoult in der Rolle des visionären Pioniers Nikola Tesla aus, der zunächst für Edison arbeitet und dann später seine Patente an Westinghouse verkauft hat. Wie es der Zufall so will, hat letztes Jahr auch Tesla mit Ethan Hawke in der Hauptrolle sein wohlverdientes Biopic bekommen.
Blu-ray Extras:
Trailer zu 5 weiteren Titeln
Wendecover
Marcs Filmwertung
Kompetent inszeniertes, gut besetztes Edison-Biopic, aber die Funken wollen nicht so recht überschlagen.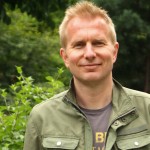 Leserwertung
Eure Leserwertung:
[Gesamt: 5 Durchschnitt: 3.8/5]
Trailer
Cast & Crew