Emergency Declaration – Der Todesflug
Bisang seoneon
Südkorea 2021
FSK: ab 16 Jahren
Länge: ca. 141 Min.
Vertrieb: PLAION PICTURES
VÖ-Datum: 23.03.2023
Filmzine-Review vom 02.04.2023
In einem Passagierflugzeug nach Hawaii hat ein Ex-Wissenschaftler (Yim Si-wan) ein tödliches, hochansteckendes Vrus an Bord geschmuggelt. Sein mörderischer Plan ist es, die Seuche in Pulverform im Flugzeug freizusetzen. Während im Flieger schon bald die ersten Passagiere Symptome zeigen, sucht derweil Sergeant Koo In-ho (Song Kang-ho), dessen Ehefrau sich ebenfalls im Flugzeug befindet, am Boden verzweifelt nach einem Ausweg aus der Katastrophe…
Der südkoreanische Film Emergency Declaration ist ein gekonnter Mix aus Katastrophenfilm der alten Hollywood-Schule und spannungsgeladenem Virus-Thriller à la Outbreak. Drehbuchautor und Regisseur Han Jae-rim, der Mann hinter dem erfolgreichen südkoreanischen Film The King aus dem Jahr 2017, startete bereits 2019 mit der Konzeption des Film und die Dreharbeiten begannen dann parallel zum weltweiten Covid-Ausbruch. Dieser Unterbau verleiht dem Thriller eine zusätzlich beängstigende und unheimliche Komponente, denn was ursprünglich als reiner Unterhaltungsfilm gedacht war, scheint jetzt nicht mehr ganz so weit weg von der Realität zu sein. Mitunter packt der Streifen ein wenig zu viele Zufälle in die sonst straffen 140 Minuten: Die Ehefrau des Ermittlers ist natürlich genauso unter den Pasagieren wie ein traumatisierter Ex-Pilot, der am Ende natürlich den Platz des infizierten Flug-Kapitäns übernehmen kann. Während sich die erste Stunde zunächst hauptsächlich mit dem Viren-Terroristen und dessen tödlichem Schmuggel-Versuch beschäftigt, wandelt sich Emergency Declaration in der zweiten Hälfte zum klaustrophobischen Katastrophenfilm mit Chaos und Melodramatik über den Wolken. Ein superb getrickster Beinahe-Crash markiert hierbei den dramatischen Höhepunkt. In den Hauptrollen glänzen bekannte südkoreanische Akteure wie Song Kang-ho (Parasite, The Host), Lee Byung-hun (I saw the Devil) und K-Pop Star Yim Si-wan als arrogantes Terroristen-Bübchen.
Blu-ray Extras:
Making of (6 min)
Cannes Filmfestival Weltpremiere (4 min)
Interviews mit den Darstellern (3 min)
The 360 Shot (3 min)
US-Trailer zum Film
Trailer zu 3 weiteren Titeln
Marcs Filmwertung
Intensiver, überwiegend hochspannender Mix aus Katastrophenfilm und Virus-Thriller.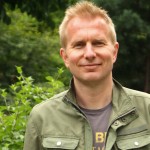 Leserwertung
Trailer
Cast & Crew