Er steht einfach nicht auf Dich!
He's Just Not That Into You
USA 2009
FSK: ohne Altersbegrenzung
Länge: ca. 124 Min.
Studio: Sessions Payroll Management
Vertrieb: Warner Home Video
Filmzine-Review vom 30.07.2009
Was tun, wenn der Typ, der einen erst nach der Telefonnummer fragt, dann doch nicht anruft? Und wenn einen der langjährige Freund nicht heiraten will, weil er "nicht ans Heiraten glaubt"? Wenn der Supermarkt-Flirt schon verheiratet ist, wenn man sich in seine Bettbekanntschaft verliebt, oder einen der Ehemann belügt und betrügt?
Fragen über Fragen, auf die auch Er steht einfach nicht auf Dich! keine Antworten parat hält. Die auf einem Ratgeber-Sachbuch basierende RomCom wartet dafür mit einem bemerkenswert hohen Staraufgebot auf: Scarlett Johansson verliebt sich in Bradley Cooper, der mit Jennifer Connelly verheiratet ist, die eine Arbeitskollegin von Jennifer Aniston ist, die vergeblich auf einen Antrag von Ben Affleck wartet, und so weiter. Den Tenor des Buchs, dass frau auf eigenen Füßen stehen und nicht offensichtlich desinteressierten Männern hinterher rennen soll, kann Hollywood natürlich nicht mit seinem Gewissen vereinbaren und so gibt es für nahzu jede Konstellation ein Happy End. Den besten Monolog gibt sich die ausführende Produzentin Drew Barrymore selbst: "I had this guy leave me a voicemail at work, so I called him at home, and then he emailed me to my BlackBerry, and so I texted to his cell, and now you just have to go around checking all these different portals just to get rejected by seven different technologies. It's exhausting." Doch über gesundes Mittelmaß kommt der Film letztendlich nicht hinaus.
Ninas Filmwertung
Mittelprächtige Beziehungskomödie mit hoher Stardichte.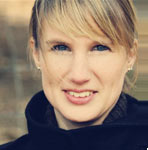 Leserwertung
Cast & Crew