Zack and Miri Make a Porno
USA 2008
FSK: ab 16 Jahren
Länge: ca. 97 Min.
Studio: Weinstein Company
Vertrieb: Senator Home Entertainment | Universum Film
Filmzine-Review vom 13.04.2010
Zack (Seth Rogen) und Miri (Elizabeth Banks) sind alte Freunde und Mitbewohner. Doch als den beiden Pleitegeiern Strom und Wasser abgestellt wird, muss schleunigst eine Lösung zur Geldbeschaffung her. Und wo gibt es schließlich mehr Kohle zu scheffeln als im Pornogeschäft?! Also wird der Coffeeshop, in dem Zack tagsüber arbeitet, nach Ladenschluss zum Set für den Amateurdreh umfunktioniert. Doch je näher die gemeinsame Szene von Zack und Miri rückt, desto mehr Nervosität macht sich breit…
Das Porno-Biz ist für Außenstehende schon eine belächelnswerte Branche, wäre den meisten Menschen ohne krankhaften Selbstdarstellungszwang ein solcher Dreh doch hochnotpeinlich. Genau mit dieser Situationskomik aus dümmlichen Storylines und einfallslosen Dialogen spielt Zack and Miri Make a Porno natürlich ausgiebig. Ebenso leicht driftet das Drehbuch von Kevin Smith allerdings auch in Pipikakawitzchen ab. Ausgebügelt werden diese pubertär anmutenden Auswüchse durch die beiden Hauptdarsteller, denn die Chemie zwischen dem tolpatschigen Seth Rogen mit der irren Lache und der stets strahlenden Elizabeth Banks stimmt einfach. Trotz einiger famosen Highlights wie z.B. die Krieg der Sterne-Parodie "Star Whores" (bzw. "Krieg der Spermien" in der deutschen Synchro) wird Zack and Miri wohl nicht in einem Atemzug mit Smiths früheren Werken Clerks oder Chasing Amy genannt werden, doch den Sympathiebonus hat sich die im Grunde genommen wenig pornöse Romantik-Komödie allemal verdient.
Ein 75 Minuten langes Making of beschäftigt sich sehr ausführlich mit der Entstehung des Films und dem Casting der Charaktere – auch Aufnahmen vom Vorsprechen sind zu sehen.
Ninas Filmwertung
Auch wenn der Titel-Aufreger nicht danach klingt: Überaus romantische Komödie mit einem schwer sympathischen Hauptdarsteller-Pärchen.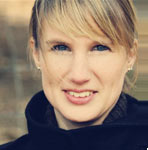 Leserwertung
Cast & Crew
Diese DVD/Blu-ray wurde uns vom Vertrieb Senator Home Entertainment kostenlos zu Rezensionszwecken zur Verfügung gestellt. Unsere Bewertung ist davon jedoch nicht beeinflusst und gibt die unabhängige, persönliche Meinung des jeweiligen Rezensenten wieder.