Film Stars Don't Die in Liverpool
USA/UK 2017
FSK: ab 6 Jahren
Länge: ca. 101 Min.
Vertrieb: Sony Pictures Entertainment
Filmzine-Review vom 01.10.2018
Die alternde amerikanische Filmdiva Gloria Grahame (Annette Bening) umgibt sich gern mit jüngeren Männern. Der junge britische Schauspieler Peter Turner (Jamie Bell) ist ihre neuste Eroberung. Er liegt ihr zu Füßen, stört sich nicht an dem Altersunterschied zu der Frau, die seine Mutter sein könnte. Die Beziehung zerbricht, doch als Gloria schwer krank wird, möchte sie Peter nahe sein und sich in seinem Elternhaus in Liverpool erholen. Schnell ahnt die Familie, dass Schlimmeres hinter ihren Symptomen steckt als die vorgeschobenen Verdauungsprobleme. Peter gerät in einen Gewissenskonflikt, ob er die Wünsche seiner großen Liebe respektieren oder eigenmächtig eingreifen und Gloria in eine Klinik einweisen soll…
Gloria Grahame spielte einst an der Seite von Hollywood-Größen wie Humphrey Bogart oder Robert Mitchum. Nach einer Oscar-Nominierung 1948 gewann sie 1953 die Trophäe für ihre Nebenrolle in Stadt der Illusionen mit Lana Turner und Kirk Douglas. Sie arbeitete mit Regisseuren wie Fritz Lang oder Frank Capra, spielte in Ist das Leben nicht schön? die hübsche Violet, die ganz Bedford Falls den Kopf verdrehte. Ihre Schönheit war stets ihr Kapital, das Älterwerden betrachtete sie als existenzgefährdend. Gern umgab sie sich mit jüngeren Männern, war viermal verheiratet und immerzu auf der Suche nach Bestätigung und Anerkennung. Film Stars Don't Die in Liverpool gibt einen Einblick in die zerbrechliche Seele einer zutiefst verunsicherten Frau, die in dem jungen Peter Turner einen treuen und aufmerksamen Partner findet. In Rückblenden, die größtenteils seine Erinnerungen widerspiegeln – aber an entscheidenden Stellen auch Glorias Perspektive zeigen – wird die Beziehung der beiden nachgezeichnet. Der Verlauf ist durchaus tragisch, und so ist das Drama von Paul McGuigan kein Gute-Laune-Film, aber einer, der den verflogenen Glanz des goldenen Hollywood-Zeitalters spüren lässt.
DVD-Extras:
Begleitkommentar von Produzentin Barbara Broccoli, Regisseur Paul McGuigan und Schauspieler/Drehbuchautor Peter Turner
Annette Bening über Gloria Grahame (2 min)
"You Shouldn't Look At Me That Way" Musikvideo von Elvis Costello
Entstehung des Musikvideos: "You Shouldn't Look At Me That Way" (1 min)
Elvis Costello Performance & Gespräch  (4 min)
Frage-Antwort-Runde mit Annette Bening, Jamie Bell, Paul McGuigan & Peter Turner (30 min)
Kinotrailer zum Film
Ninas Filmwertung
Feinfühliges Drama über das Leben und den Lebensabend von Gloria Grahame.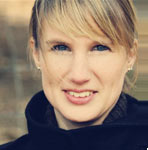 Leserwertung
[Gesamt:5 Durchschnitt: 4.2/5]
Trailer
Cast & Crew