Ghostland (Steelbook)
Incident in a Ghostland
Kanada / Frankreich 2018
FSK: ab 16 Jahren
Länge: ca. 91 Min.
Vertrieb: Capelight
Filmzine-Review vom 28.08.2018
Nach dem Tod ihrer Tante zieht Pauline (die französische Popsängerin Mylène Farmer) mit ihren beiden Töchtern Beth (Emilia Jones) und Vera (Taylor Hickson) in das leicht verschrobene Landhaus. Schon in der ersten Nacht wird das Trio von zwei brutalen Eindringlingen überfallen. Viele Jahre später kehrt Beth (Crystal Reed), die inzwischen eine erfolgreiche, von H. P. Lovecraft inspirierte Horror-Autorin ist, nach Hause zurück, um ihrer schwer traumatisierten Schwester zu helfen. Doch die Erinnerungen von damals haben auch bei ihr Spuren hinterlassen…
Bei Horrorfilm-Aficionados hat Pascal Laugier einen Stein im Brett, denn Martyrs gehört ohne Frage zu den bekanntesten Titeln der ultraharten französischen Terror-Welle, die vor zehn Jahren viel Aufsehen erregt hat. Seitdem ist es um den Regisseur ein wenig still geworden: Seit letztes Werk The Tall Man mit Jessica Biel hat schon einige Jahre auf den Buckel und war eher dem klassischen Gruselgenre zuzuordnen. In Ghostland fährt Laugier nun zwar wieder härtere Geschütze auf, tritt aber mit diesem doch recht beliebigen Home Invasion-Schocker trotzdem auf der Stelle. Im Mittelteil überrascht die Story mit einem schönen inhaltlichen Twist, der geschickt die Grenzen zwischen Realität und Fiktion aushebelt. Weniger ideenreich kommen die beiden Bösewichter daher: ein als Frau verkleideter Mann mit schwarzer Perücke und ein Fettsack mit entstelltem Gesicht, die in ihrem Candy Truck auf der Suche nach neuen Opfern durch die Gegend fahren, gerne mit Puppen spielen und kleine Mädchen zu Tode quälen. Auf eine Backstory für die beiden sadistischen Psychopathen verzichtet Ghostland komplett, was die Figuren nicht unbedingt interessanter erscheinen lässt. Die meisten der wenig subtilen Schockmomente werden auf der Tonspur zudem dröhnend bis zum Anschlag ausgekostet, dass einem die Ohren klingeln.
Blu-ray Extras:
Making of (73 min)
Interviews mit Chrystal Reed, Emilia Jones und Pascal Laugier
Original Kinotrailer & dt. Kinotrailer
Trailer zu 4 weiteren Titeln
Marcs Filmwertung
Brutaler Home Invasion-Schocker an der Grenze des Erträglichen.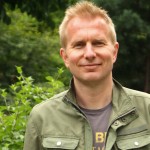 Leserwertung
[Gesamt:5 Durchschnitt: 3.2/5]
Trailer
Cast & Crew