Glory (4K UHD)
USA 1989
FSK: ab 16 Jahren
Länge: ca. 122 Min.
Vertrieb: Sony Pictures Entertainment
Filmzine-Review vom 08.09.2019
USA Ende 1862: Die Schlacht zwischen den Konföderierten und den Unionstruppen am Antietam gilt als blutigster Tag der amerikanischen Geschichte. Auch der Offizier Robert Gould Shaw (Matthew Broderick) wird verwundet. Als Präsident Lincoln seine Emanzipationserklärung zur Befreiung der Sklaven in den Südstaaten ankündigt, soll Shaw das erste Regiment schwarzer Soldaten im Bürkerkrieg ausbilden. Zu den Rekruten gehören u.a. der rebellische Pvt. Trip (Denzel Washington) und der erfahrene John Rawlins (Morgan Freemann). Nach langer Warterei und etlichen Schikanen erhält das Regiment schließlich den Marschbefehl. Es soll im Hafen von Charleston das als uneinnehmbar geltende Fort Wagner stürmen…
Edward Zwicks Glory schließt eine wichtige Lücke amerikanischer Bürgerkriegsgeschichte, denn nur History-Insider wissen wahrscheinlich, dass tausende schwarze Soldaten aktiv für ihre Befreiung von der Sklaverei kämpften. Das Drehbuch basiert u.a. auch auf den Briefen des Zeitzeugen Colonel Robert Gould Shaw, der 1863 das 54. Massachusetts Infanterieregiment, das nur aus schwarzen Rekruten bestand, befehligte, und der gemeinsam mit vielen seiner Männer bei einem aussichtlosen Kampfeinsatz an vorderster Front starb. Das Ende von Glory zelebriert unter sakraler Soundtrackunterstützung (James Horner) den fragwürdigen Ruhm, für das heilige Vaterland zu sterben und hinterlässt einen faden Nachgeschmack. Die dichte Inszenierung ist dennoch mitreißend und weit weniger bombastisch als bei Zwicks späteren Werken wie Legends of the Fall. Matthew Broderick ist hier als unerfahrener Offizier nur drei Jahre nach Ferris macht blau an der Grenze zur Fehlbesetzung, besser machen es Morgan Freeman und ein gewisser Denzel Washington, der für seinen Part seinen ersten Oscar (als bester Nebendarsteller) gewann.
Kameraarbeit und Ton wurden ebenfalls ausgezeichnet und kommen nun im UHD-Format auf der "30th Anniversary Edition" sehr gut zur Geltung. Trotz Filmkorn überzeugt die 4K-Abtastung mit einem stimmigen und kontrastreichen Transfer, der viele bisher verborgene Details (zum Beispiel die Uniformen) deutlich klarer darstellt. Die Dolby Atmos-Tonspur (nur in der engl. Originalversion) kann mit heutigen Produktionen nicht mithalten, sorgt aber in den Schlachtszenen für eine deutliche Intensivierung des Klangbilds. Bei den Extras wurde im Vergleich zur Blu-ray leider abgespeckt. Einziges Feature ist der "Picture in Picture"-Videokommentar mit Regisseur Edward Zwick und den beiden Schauspielern Matthew Broderick und Morgan Freeman.
4K Extras:
Video Kommentar mit Regisseur Edward Zwick, Matthew Broderick und Morgan Freeman
Trailer zum Film
Marcs Filmwertung
Wuchtiges, stark gespieltes Drama über ein unbekanntes Kapitel amerikanischer Bürgerkriegsgeschichte. Leider nicht frei von Pathos.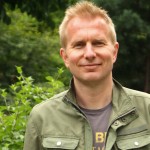 Leserwertung
Cast & Crew
Themen/Keywords
Amerikanischer Bürgerkrieg