House of Gucci
USA / Italien / Kanada 2021
FSK: ab 12 Jahren
Länge: ca. 158 Min.
Vertrieb: Universal Pictures Home Entertainment
Filmzine-Review vom 15.03.2022
Mailand 1970. Die junge Patrizia Reggiani (Lady Gaga) lernt auf einer Party den schwerreichen Jura-Studenten Maurizio Gucci (Adam Driver) kennen. Patrizia wittert einen guten Fang und drängt auf weitere Dates. Sehr zum Verdruss des Gucci-Familienoberhaupts Rodolfo (Jeremy Irons) verlieben sich die beiden und schon bald läuten sogar die Hochzeitsglocken. In den folgenden Jahren nehmen die ambitionierte Patrizia und ihr Mann immer mehr Einfluss auf das Firmengeschehen und verdrängen gestandene Familienmitglieder wie Onkel Aldo (Al Pacino) und Cousin Paolo (Jared Leto) aus dem Mode-Imperium. Ausgerechnet als Maurizio dann an der Spitze des Konzerns steht, bröckelt die Ehe. Patrizia schmiedet mit Hilfe ihres Mediums (Salma Hayek) einen tödlichen Plan…
Auch im hohen Alter jenseits der 80 bleibt Ridley Scott sehr umtriebig und veröffentlicht nach dem zu Unrecht gefloppten Mittelalter-Epos The Last Duel mit House of Gucci einen weiteren, aufwendig inszenierten Hochkaräter. Der True Crime-Fall ist ähnlich wie vor kurzem Alles Geld der Welt im Milieu der oberen Zehntausend angesiedelt und basiert auf dem gleichnamigen Sachbuch-Bestseller von Sara Gay Forden. Im Mittelpunkt steht die zum Scheitern verurteilte Beziehung zwischen Patrizia und Maurizio Gucci, eine merkwürdig verdrehte Märchenromanze, die nach leidenschaftlichem Beginn im Laufe der Jahre mit familiären Verleumdungen, Eifersuchtsszenen und einem wahrlich bizarren Mord-Prozess am Ende des Jahrhunderts endet. Scott inszeniert das Ganze mit sicherer Hand und Spaß an Schauwerten, wenngleich hier und da die Story ins Kitschige abdriftet. Voll und ganz kann er sich aber auf seine Hauptdarsteller verlassen, besonders Lady Gaga als Schwarze Witwe beweist, dass ihre Oscarnominierung in A Star is Born keine Eintagsfliege war. Das passende Gegenstück zu ihrer Performance als habgierige Femme Fatale liefert Adam Driver als Mode-Erbe mit angenehmer Zurückhaltung und einer ziemlich großen Brille. In den Nebenrollen geht's stellenweise drunter und drüber: Besonders Al Pacino und ein unter dicken Latexschichten kaum erkennbarer Jared Leto überschreiten mitunter die Grenze zur Parodie.
Blu-ray Extras:
Der Aufstieg von House of Gucci: das Making-of (10 min)
Die Dame des Hauses (6 min)
Das Styling von House of Gucci (5 min)
Wendecover
Marcs Filmwertung
Kein Ridley Scott-Meisterwerk, aber insgesamt ein faszinierender Mix aus True Crime-Drama und Biopic aus der Welt der Superreichen.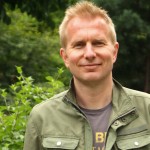 Leserwertung
Trailer
Cast & Crew