Alles Geld der Welt
All the Money in the World
USA 2017
FSK: ab 12 Jahren
Länge: ca. 134 Min.
Vertrieb: Universum Film
Filmzine-Review vom 12.07.2018
Rom 1973: Auf offener Straße wird der 16-jährige Paul Getty III (Charlie Plummer), Enkel des Öl-Milliardärs John Paul Getty (Christopher Plummer) von der kalabrischen Mafia entführt. Das geforderte Lösegeld von 17 Millionen Dollar will Getty auf keinen Fall bezahlen und möchte stattdessen mit den Kidnappern verhandeln. Vor Ort in Italien müht sich Pauls Mutter Gail (Michelle Williams) nach Kräften, doch auch sie kann ihren Ex-Schwiegervater nicht umstimmen. Dieser schickt seinen Sicherheitsberater, einen ehemaligen CIA-Agenten (Mark Wahlberg), nach Rom…
Auch mit mittlerweile 80 Jahren ist Sir Ridley Scott ein äußerst geschäftiger Filmemacher, der ohne Frage nach wie vor zu den Besten seines Fachs gehört. Die unsterblichen Filme für die Ewigkeit (Blade Runner, Alien) mögen dem Briten mittlerweile nicht mehr gelingen, aber für perfekte Kinounterhaltung wie etwa vor Kurzem Der Marsianer ist Scott immer noch ein Garant. Alles Geld dieser Welt hat schon vor dem Kinostart für spektakuläre Schlagzeilen gesorgt: Zunächst hat Scott den eigentlichen Getty-Darsteller Kevin Spacey aufgrund seiner sexuellen Übergriffe gefeuert und dann innerhalb kürzester Zeit sämtliche Szenen mit Ersatzmann Christopher Plummer nachgedreht und in den Film geschnitten, ohne den Starttermin zu verändern. Dann kam heraus, dass Mark Wahlberg für seine zusätzlichen Drehtage gut 1,5 Millionen Dollar einstreichen durfte (die er immerhin gespendet hat), während die weibliche Hauptrolle Michelle Williams für den Re-Shoot mit einem lachhaften Betrag von 1000 Dollar abgespeist wurde. Dieses geballte Drama hinter den Kulissen Hollywoods lenkt natürlich ein wenig vom eigentlichen Film ab. Dieser funktioniert als Entführungs-Thriller sehr ordentlich, auch wenn die Spannung erst in der zweiten Hälfte so richtig an Fahrt aufnimmt. Christopher Plummer ist der eigentliche Clou des Films: Als knauserige Mischung aus Dagobert Duck und Ebenezer Scrooge, der den Ernst der Lage erst erkennt, als die Entführer Paul ein Ohr abschneiden und es den Medien zukommen lassen, ist der Oldie eine Augenweide und wurde zu Recht für den Oscar als bester Nebendarsteller nominiert. Gegen diesen schauspielerischen Orkan bleibt Mark Wahlberg in der undankbaren Rolle des zupackenden Vermittlers ein laues Lüftchen.
Visuell ist Alles Geld dieser Welt wie eigentlich jeder Film von Ridley Scott in jeder Einstellung ein Augenschmaus. Leider übertreibt es das Bild der Blu-ray zuweilen mit einem extrem starken Kontrast, bei dem etliche Details auf der Strecke bleiben. Diesen technischen Faux Pas kann immerhin die gut bestückte Bonus-Sektion wieder wett machen, die u.a auch den skandalumwitterten Re-Shoot thematisiert.
Blu-ray Extras:
Extras Deutsch:
Making of (4 min)
Featurette (2 min)
Bildergalerie
3 dt. Trailer
Extras Original:
Deleted Scenes (7 min)
B-Roll (5 min)
Ridley Scott: Crafting a historical Thriller (9 min)
Hostages to fortune the cast (10 min)
Recast, Reshot, Reclaimed (5 min)
Red Carpet (3 min)
Premieren-Interviews (3 min)
Interviews mit Michelle Williams, Christopher Plummer, Mark Wahlberg, Charlie Plummer, Charlie Shotwell, Romain Duris, Timothy Hutton und Ridley Scott (16 min)
3 Original-Trailer zum Film
Trailer zu 5 weiteren Titeln
Wendecover
Marcs Filmwertung
Stimmungsvolle und spannende Rekonstruktion über einen der berühmtesten Entführungsfälle aller Zeiten.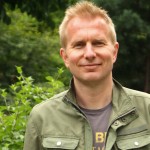 Leserwertung
[Gesamt:4 Durchschnitt: 3.5/5]
Trailer
Cast & Crew