How to Talk to Girls at Parties
USA 2017
FSK: ab 16 Jahren
Länge: ca. 102 Min.
Vertrieb: Euro Video
Filmzine-Review vom 1402.2022
London 1977: Auch im piefigen Londoner Stadtviertel Croydon hält langsam aber sicher die Punkbewegung Einzug. Der fünfzehnjährige Enn (Alex Sharp) und sein Kumpel Vic sind schon infiziert – nur mit den Mädchen will es noch nicht so recht klappen. Auf einer wilden Party hat Enn dann endlich sein Ziel erreicht. Er lernt die bezaubernde Zan (Elle Fanning) kennen und verliebt sich prompt. Was er zunächst nicht weiß: Zan und ihre Clique gehören zu einer Gruppe von kannibalistischen Außerirdischen, die auf der Erde nur einen Zwischenstopp eingelegt haben…
Mit 4-5 Jahren Verspätung landet die schräge SciFi-Komödie How to Talk to Girls at Parties nach einer Graphic Novel-Vorlage von Neil Gaiman (American Gods) nun auch bei uns im Heimkino. Der muntere Mix aus Punkrock, Coming-of-Age und Sci-Fi ist durchaus einen Blick wert, wenngleich nicht unbedingt alles zusammenpasst und das ganze Theater um die Latex-Aliens mitunter einen recht verworrenen Eindruck hinterlässt. Regisseur John Cameron Mitchell (Hedwig and the Angry Inch) hat zumindest Spaß an dem sympathisch-chaotischen Stoff und einige Szenen, etwa der Gesangsauftritt von Elle Fanning und Co-Star Alex Sharp, sind geradezu ansteckend. In Nebenrollen sorgen zudem Nicole Kidman als aufmüpfige Punk-Designerin Boadicea und Ruth Wilson für darstellerischen Glanz. Cameron Mitchell ist Neil Gaiman weiterhin treu: Demnächst wird der Filmemacher in der Netflix-Adaption The Sandman mit von der Partie sein – allerdings als Schauspieler vor der Kamera.
Blu-ray Extras:
Deleted Scenes(16 min)
Dt. Trailer zum Film
Wendecover
Marcs Filmwertung
Munterer Mix aus Punkrock, Coming-of-Age und Sci-Fi zwischen Kult und Gaga.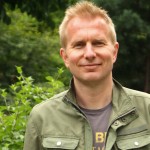 Leserwertung
Trailer
Cast & Crew