The Final Girls
USA 2015
FSK: ab 16 Jahren
Länge: ca. 91 Min.
Studio: Groundswell Productions, Studio Solutions
Vertrieb:  Sony Pictures Home Entertainment
Filmzine-Review vom 07.01.2016
Den Unfalltod ihrer Mutter (Malin Akerman), einer Horrfilm-Ikone aus den 80ern, hat Max (Taissa Farmiga) nie verkraften können. Trotzdem lässt sie sich von Film-Nerd Duncan (Thomas Middleditch) zum Besuch einer Vorführung des größten Hits ihrer Mutter überreden: Camp Blutbad. Während der Vorstellung passiert das Unfassbare: Max und ihre Freunde finden sich plötzlich im Film wieder und treffen auf die Protagonisten des Horrorstreifens. Der verrückte Killer Billy Murphy lässt nicht lange auf sich warten…
Mit flachen Horror-Spoofs a la Scary Movie hat The Final Girls glücklicherweise nichts am Hut, ganz im Gegenteil, die freche Mischung aus Komödie und Slasher zeigt sich im Umgang mit den Regeln des Genres ähnlich clever und gewitzt wie einst Scream. Die Film-im-Film-Idee ist seit Pleasantville oder Woody Allens The Purple Rose of Cairo zwar nicht mehr ganz neu, aber Regisseur Todd Strauss-Schulson baut viele hübsche Ideen ein, u.a. einen Schwarz-Weiß-Rückblick in die 50er Jahre oder eine technisch anspruchsvolle Zeitschleifen-Sequenz, in der die Jugendlichen entdecken, dass sie nicht aus dem Horrorfilm-Szenario entkommen können. Bei der frischen und unverbrauchten Besetzung hat man das eine oder andere Gesicht schon mal gesehen, z.B. Thomas Middleditch aus Silicon Valley oder Alia Shawkat aus Arrested Development. Am besten sind aber Malin Akerman als Scream Queen und Töchterchen Taissa Farmiga (American Horror Story) in der Rolle des Final Girls.
Die Blu-ray von Sony gefällt mit hervorragender Bildqualität und anständigem Sound. Die Extras umfassen immerhin gleich zwei Audiokommentare und eine Vielzahl an entfallenen, erweiterten und alternativen Szenen.
Marcs Filmwertung
Unterhaltsamer, mitunter sehr smarter Horror-Spaß, in dem so ziemlich alle Slasher-Klischees aufs Korn genommen werden.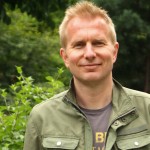 Leserwertung
Eure Leserwertung:
[Gesamt: 1 Durchschnitt: 4/5]
Trailer
Cast & Crew
Diese DVD/Blu-ray wurde uns vom Vertrieb Sony Pictures Home Entertainment kostenlos zu Rezensionszwecken zur Verfügung gestellt. Unsere Bewertung ist davon jedoch nicht beeinflusst und gibt die unabhängige, persönliche Meinung des jeweiligen Rezensenten wieder.