L'Auberge Espagnole – Barcelona für ein Jahr (2 DVDs)
Spanien | Frankreich 2002
FSK: ab 6 Jahren
Länge: ca. 117 Min.
Studio: Studio Canal
Vertrieb: Universum Film
Filmzine-Review vom 17.10.2004
Xavier (Romain Duris) entschließt sich nach dem Studium, das europäische Studenten-Austauschprogramm ERASMUS zu nutzen, um ein Jahr in Barcelona zu verbringen. Er landet in einer WG und teilt sich von nun an ein winziges Appartment mit dem Italiener Alessandro, der Britin Wendy, dem Deutschen Tobias, dem Dänen Lars, dem Spanier Soledad und der Belgierin Isabelle.

Barcelona für ein Jahr bietet mit seinem Multi-Kulti-Mix an verschiedenen Sprachen, Kulturen und Charakteren eigentlich eine ideale Grundlage für einen interessanten und unterhaltsamen Film. Ein erkennbarer Handlungsstrang wäre da sicherlich hilfreich gewesen, erst recht bei einer Laufzeit von immerhin zwei Stunden. Das etwas chaotische Kuddelmuddel, das sich sowohl im englischen Titel Euro Pudding als auch im spanischen Titel Una casa de locos widerspiegelt, hat zwar durchaus seine Momente, bleibt jedoch insgesamt zu belanglos. Positiv hervorzuheben sind in jedem Fall die Darsteller, bei denen man fast den Eindruck hat, sie spielten sich selbst, so dass der Film teilweise an MTVs The Real World erinnert. Die Hauptperson Xavier jedoch bleibt komplett blass, langweilig und uninteressant. Audrey Tautou (Die fabelhafte Welt der Amélie) spielt seine in Frankreich zurück gebliebene Freundin und hat somit nur eine kleine Rolle.

In der deutschen Fassung wurde lediglich der Erzähl-Part von Xavier übersetzt (und mit französischem Akzent gesprochen), Hauptsprache in der WG ist dann Englisch bzw. die einzelnen Landessprachen (alles mit dt. Untertiteln). Am Ton gibt es nichts auszusetzen, nur das Bild wirkt sehr gelbstichig und nicht farbecht. Das Making of sowie die Deleted Scenes liegen auf Französisch mit optionalen Untertiteln vor.
Ninas Filmwertung
Kunterbunte WG-Story, leider etwas konzeptlos.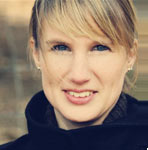 Leserwertung
Eure Leserwertung:
[Gesamt:

0

Durchschnitt:

0

/5]
Cast & Crew