Lawless – Die Gesetzlosen
Lawless
USA 2012
FSK: ab 16 Jahren
Länge: ca. 120 Min.
Studio: Red Wagon Productions
Vertrieb: Koch Media
Filmzine-Review vom 02.04.2013
Franklin County, Virginia, 1931: Während der Prohibition versorgen die drei Bondurant-Brüder den ganzen Distrikt mit Hochprozentigem und verdienen mit dem Alkohol-Schmuggel ihren Lebensunterhalt. Ein korrupter lokaler Politiker möchte bei dem Geschäft mitverdienen und schickt Special Agent Charlie Rakes (Guy Pearce) ins Feld. Dieser liefert sich auf Biegen und Brechen einen Kleinkrieg mit den Bondurants…
Tom Hardy, Jessica Chastain, Guy Pearce, Mia Wasikowska, Shia LaBeouf und dazu noch Gary Oldman: Von solch einer hippen Besetzung dürften die meisten Filmemacher und Produzenten in Hollywood allenfalls träumen. Und das ist längst nicht alles, Drehbuch und Musik zu Lawless besorgte kein Geringerer als Nick Cave und auf dem Regiestuhl nahm John Hillcoat Platz, immerhin verantwortlich für die beiden Kultfilme The Proposition und The Road. Trotz dieser geballten Prominenz und Kompetenz vor und hinter der Kamera fand sich in Deutschland kein Verleih, der den Gangster-Streifen in die Kinos brachte. Ohne Frage ein Armutszeugnis. Dabei eignet sich Lawless ganz hervorragend als Begleitfilm zur edlen Prohibtions-Saga Boardwalk Empire. Das gleiche Thema erzählt Regisseur John Hillcoat hier aus der Sicht der kleinen Leute, mit imposanten Bildern, brutalen Auseinandersetzungen und fantastischen Darstellern.
Ursprünglich sollte der Film unter dem Titel der Buchvorlage ("The wettest country in the world") in die (amerikanischen) Kinos kommen, doch in letzter Minute hat man sich dann doch auf Lawless geeinigt. Der Autor der Vorlage, Matt Bondurant, ist tatsächlich der Enkelsohn des toughen Oberhaupts Jack Bondurant. Zusammen mit Regisseur Hillcoat gibt er im Audiokommentar einige schöne Familien-Anekdoten zum Besten.
Marcs Filmwertung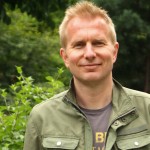 Leserwertung
Cast & Crew
Regie: John Hillcoat
Schauspieler: Gary Oldman, Guy Pearce, Jason Clarke, Jessica Chastain, Mia Wasikowska, Shia LaBeouf, Tom Hardy
Musik: Nick Cave, Warren Ellis
Produzent(en): Douglas Wick, Lucy Fisher, Megan Ellison, Michael Benaroya