Leben und Sterben in L.A. (Mediabook)
To Live and Die in L.A.
USA 1985
FSK: ab 16 Jahren
Länge: ca. 116 Min.
Vertrieb: Capelight Pictures
Filmzine-Review vom 05.12.2018
Nachdem sein langjähriger Partner kurz vor dem Ruhestand von dem Geldfälscher Eric Masters (Willem Dafoe) und dessen Crew erschossen wird, sinnt Secret-Service-Agent Jim Hart (William Petersen) auf Rache. Wie besessen und jenseits aller Dienstvorschriften macht sich Hart an die Arbeit und versucht, als potentieller Kunde in den näheren Kreis der Bande zu kommen. Den neuen Partner John Vukovich (John Pankow) muss er erst noch von seinen wenig zimperlichen Methoden überzeugen…
Mit Der Exorzist und natürlich French Connection – Brennpunkt Brooklyn landete William Friedkin in den frühen 1970ern Welterfolge, die jedem Filmfreund ein Begriff sind. Nach einigen Flops (u.a. das Remake von Lohn der Angst) ging es für den Regisseur dann erst einmal abwärts, bevor er schließlich Mitte der 80er mit Leben und Sterben in L.A. ein letztes Mal in seiner Karriere erneut ein fast perfektes Meisterwerk ablieferte. Unter dem Einfluss von Michael Manns TV-Hit Miami Vice (inklusive eines Synthie-Pop-Soundtracks der Band Wang Chung) gehört der amoralische und doppeldeutige Thriller, der beim Publikum einen schweren Stand hatte, längst zu einem Klassiker im Thriller-Genre. Michael Mann bedankte sich dann eine Dekade später bei Friedkin, indem er in Heat ähnlich wie Leben und Sterben in L.A. ein bis dahin selten gesehenes Bild von Los Angeles vermitteln konnte. Die Stadt wird mit fast fünfzig verschiedenen, meist schäbigen und industriell geprägten Drehorten zum heimlichen Hauptdarsteller. Die legendäre Geisterfahrer-Crashfahrt auf einem stark befahrenen Freeway ist auch heute noch genauso aufregend und wahnsinnig wie vor 30 Jahren und kann sich sogar mit Friedkins nicht minder furios inszenierter Auto-Verfolgungsjagd aus French Connection messen. William Petersen (der ein Jahr später die Hauptrolle in der ersten Hannibal Lecter-Verfilmung übernahm) ereilt als aggressiver Ermittler, der über Leichen geht, ein Schicksal, das heute kein Produzent mehr durchwinken würde. Als aalglatter Fälscher hinterlässt Willem Dafoe in einer seiner ersten größeren Rollen einen intensiven Eindruck.
Der neue, von Friedkin abgesegnete Bildtransfer der Blu-ray taucht die Außen-Schauplätze in strahlendes, leicht orangenes Licht und fängt den 80er-Look gekonnt ein, auch wenn es in einigen Stellen rauscht. Die große Auswahl der Extras bieten erfreulicherweise nicht nur Archiv-Material sondern relativ neue Interviews (u.a. mit William Petersen, Debra Feuer, Stunt-Koordinator Buddy Joe Hooker und Wang Chung). Eher kurios ist der Blick auf das komplett unglaubwürdige alternative Ende, das es verdientermaßen nicht in die Endfassung geschafft hat.
Blu-ray & DVD Extras:
Audiokommentar mit Regisseur William Friedkin
Taking a Chance: Interview mit William L. Petersen (21 min)
Doctor for a Day: Interview mit Dwier Brown: (9 min)
Wrong Way: Interview mit Stuntkoordinator Buddy Joe Hooker (36 min)
Renaissance Woman in L.A: Interview mit Debra Feuer (15 min)
So in Phase: Interview mit der Band Wang Chung (13 min)
Counterfeit World: Making of mit Interviews (30 min)
Alternatives Ende (6 min)
Entfallene Szene (2 min)
Original Kinotrailer & dt. Kinotrailer
24-seitiges Booklet
Marcs Filmwertung
Rasant inszenierter Großstadt-Thriller mit viel 80er-Flair und einer der besten Verfolgungsjagden der Filmgeschichte.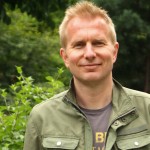 Leserwertung
Trailer
Cast & Crew