Marie Antoinette
USA 2006
FSK: ohne Altersbegrenzung
Länge: ca. 118 Min.
Studio: Columbia Pictures
Vertrieb: Sony Pictures Home Entertainment
Filmzine-Review vom 04.04.2007
Zur Stärkung der Bindung zwischen Frankreich und Österreich wird die 14-jährige Marie Antoinette (Kirsten Dunst), Tochter der Erzherzogin Maria Theresia von Österreich, mit Louis Auguste (Jason Schwartzman), dem späteren Ludwig XVI, verheiratet. Am Hof von Versailles fällt es ihr schwer, sich der Etikette zu beugen, wenngleich sie an den Vorzügen ihrer Stellung durchaus Gefallen findet. Mit der Rolle der Königin, die ihr im Alter von noch nicht einmal 20 Jahren zuteil wird, ist sie jedoch hoffnungslos überfordert…
Sofia Coppola (Lost in Translation) musste sich viel Kritik gefallen lassen, und das nicht nur von den Franzosen. Man warf Marie Antoinette Oberflächlichkeit, Naivität und den fehlenden politischen Subtext vor. Übersehen bzw. verkannt wurde dabei häufig, dass der Film keineswegs ein historisches, sondern ein emotionales Porträt der kindlichen Königin sein soll. Der Zuschauer erlebt ausschließlich Maries Welt, fernab von Politik, Realität und der bürgerlichen Gesellschaft außerhalb des Schlosses. Zu Wave- und Punk-Hits der 80er Jahre (New Order, The Cure, Siouxsie and the Banshees) zeigt Coppola Bilder von turmhohen Perücken, bonbonfarbenen Schuhen, Kleidern und Törtchen und verleiht der höfischen Dekadenz damit eine gewisse Unbeschwertheit und einen ganz eigenen Zauber. Der Einsatz zeitgenössischer Musik in einem historischen Umfeld soll die Figuren menschlicher und greifbarer machen – und tatsächlich erlebt man Marie und ihr Gefolge nicht als abgehobene Figuren, sondern als das, was sie wirklich sind: unbedarfte Teenager. Kirsten Dunst packt dabei ihr zuckersüßestes Lächeln aus und erweist sich als optimale Besetzung in einem royalen Drama der ganz anderen Art.
Das halbstündige Making of zeigt die Beteiligten vor und hinter der Kamera bei der Arbeit und auch Papa Coppola darf seine Meinung kund tun. Ein recht lustiges Gimmick ist die Schlossführung mit Jason Schwartzman aka König Ludwig XVI, der dem Zuschauer im Stil von "MTV Cribs" Versailles zeigt.
Ninas Filmwertung
Stilvolles Barock-Pop-Drama in knalligen Farben – überraschend, innovativ, gelungen.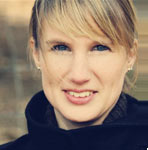 Leserwertung
Cast & Crew
Themen/Keywords
Historienfilm