Obsessed
USA 2009
FSK: ab 12 Jahren
Länge: ca. 104 Min.
Studio: Rainforest Films
Vertrieb: Sony Pictures Home Entertainment
Filmzine-Review vom 23.12.2009
Derek Charles (Idris Elba, The Wire) führt mit Ehefrau Sharon (Beyoncé Knowles) eine Vorzeigeehe. Als er die attraktive und tüchtige Zeitarbeitskraft Lisa (Ali Larter, Heroes) als Assistentin vorgesetzt bekommt, ahnt Derek noch nicht, dass sich Lisa als hartnäckige und intrigante Stalkerin entpuppen wird, die alles daran setzt, sein Leben und seine Familie zu zerstören…
Wer sich bei dieser Handlungsbeschreibung an Eine verhängnisvolle Affäre erinnert fühlt, liegt nicht ganz falsch. Doch während die intriganten Psychospielchen von Michael Douglas und Glenn Close 1987 noch mit einigen Oscar-Nominierungen bedacht wurden, bewegt sich Obsessed lediglich auf TV-Niveau. Schuld daran sind in erster Linie die eindimensional gezeichneten Figuren, besonders die beiden Frauen geben ein im wahrsten Sinne des Wortes schwaches Bild ab. Während Lisa nichts zu peinlich und zu billig ist, um sich an Derek ranzuschmeißen, nervt die labile Sharon mit Eifersuchtsszenen und Paranoia. Alles scheint auf den Showdown zwischen den zwei Frauen hinauszulaufen, der aber auch nur halb so wild ausfällt, wie es sich mancher vielleicht erhofft hat.
Dem "Girl Fight" wird auch direkt ein Feature gewidmet, das einen Einblick in die Stunts gibt. In \"Dressed To Kill\" erfährt man mehr über den Look des Films – von der Ausleuchtung über die Farbgestaltung bis zum Kleidungsstil der Protagonisten. Das längste Feature "Die perfekte Besetzung" beschäftigt sich mit dem Casten der Charaktere und lässt die Hauptdarsteller ein paar Worte über ihre Rollen verlieren.
Ninas Filmwertung
Stylischer, aber wenig überzeugender Psycho-Thriller à la Eine verhängnisvolle Affäre.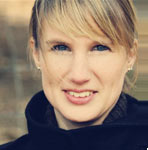 Leserwertung
[Gesamt:

0

Durchschnitt:

0

/5]
Cast & Crew
Diese DVD/Blu-ray wurde uns vom Vertrieb Sony Pictures Home Entertainment kostenlos zu Rezensionszwecken zur Verfügung gestellt. Unsere Bewertung ist davon jedoch nicht beeinflusst und gibt die unabhängige, persönliche Meinung des jeweiligen Rezensenten wieder.