Ohne Limit
Limitless
USA 2011
FSK: ab 16 Jahren
Länge: ca. 105 Min.
Studio: Relativity Media
Vertrieb: Concorde Home Entertainment
Filmzine-Review vom 16.09.2011
Eddie Morra (Bradley Cooper) steckt in einer Kreativitätskrise, der erfolglose Autor vertrödelt seine Tage, lässt sich gehen und wird von seiner Freundin (Abbie Cornish) verlassen. Um ihn aufzumuntern, gibt ihm sein Ex-Schwager eine mysteriöse Pille, die 100% seines Gehirns freischaltet und ihn zum absoluten Überflieger werden lässt. Sein Buch ist innerhalb von Stunden fertig geschrieben, Fremdsprachen lernt er im Handumdrehen, an der Wall Street wird er zum gefeierten Helden. All das wäre natürlich zu schön um wahr zu sein, denn das Wundermittel hat nicht nur seine Schattenseiten, sondern ruft auch allerlei unangenehme Zeitgenossen auf den Plan…
Es gibt Filme, die sind weder plausibel noch logisch, sie haben Plot-Löcher und Ungereimtheiten – aber sie sind so überzeugend und mitreißend umgesetzt, dass sie einfach richtig Spaß machen. Genau zu dieser seltenen Kategorie gehört Ohne Limit, eine fulminante Mischung aus Science Fiction, Drama und Thriller, die die US-Kinokassen zum Klingeln brachte. Neil Burger (der schon mit The Illusionist einen beeindruckenden Magier-Film schuf, der Christopher Nolans The Prestige locker das Wasser reichen konnte) verpasst dem atemlos inszenierten Streifen einen ganz besonderen Look, der bisweilen an den Stil David Finchers oder Guy Ritchies erinnert. Wilde Kamerafahrten und ein Endlos-Zoom von Downtown Manhattan bis zum Central Park unterstreichen die Rastlosigkeit des Protagonisten. Unter Einfluss des Medikaments leuchten Coopers Augen nicht nur wegen der Spezialeffekte, sondern er versprüht seine Energie regelrecht aus jeder Pore. Und es gibt noch einen weiteren Star zu erwähnen: Downtown New York, besonders der schäbig-marode Charme von Chinatown trägt erheblich zur Wirkung des Films bei.
Die BD beinhaltet ebenfalls den eine Minute längeren Unrated Cut, der nur in englischer Originalfassung vorliegt. Der Regisseur steuert einen Audiokommentar bei, der zumeist sachlich bleibt und ein paar Lücken lässt. Die restlichen Features fallen aufgrund der kurzen Laufzeiten nicht großartig ins Gewicht.
Ninas Filmwertung
Extrem unterhaltsamer und visuell aufwändiger Sci-Fi-Thriller.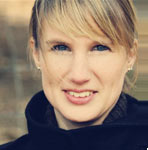 Leserwertung
Cast & Crew
Diese DVD/Blu-ray wurde uns vom Vertrieb Concorde Home Entertainment kostenlos zu Rezensionszwecken zur Verfügung gestellt. Unsere Bewertung ist davon jedoch nicht beeinflusst und gibt die unabhängige, persönliche Meinung des jeweiligen Rezensenten wieder.