Renfield
USA 2023
FSK: ab 16 Jahren
Länge: ca. 93 min
Vertrieb: Universal Pictures Home Entertainment
VÖ-Datum: 10.08.2023
Filmzine-Review vom 12.08.2023
In New Orleans hat Renfield (Nicolas Hoult) es satt, für seinen Chef, den Vampir Dracula (Nicoas Cage), Opfer aufzutreiben und neue Schlafplätze zu organisieren. Ein unheilvoller Pakt bindet die beiden aber seit Jahrhunderten aneinander, denn der Vampir machte Renfield einst unsterblich und verlieh ihm übermenschliche Kräfte. In seiner Not wendet Renfield sich an eine Selbsthilfegruppe…
Seit seinem frühen Film Vampire's Kiss aus den Spät-Achtzigern wollte Nicolas Cage längst gern erneut den König aller Blutsauger spielen: Dracula. Lange musst Cage warten, doch nun hat sich sein Wunsch erfüllt, denn in Renfield tritt der extrovertierte Schauspieler in die Fußstapfen großer Filmvampire wie Christopher Lee, Bela Lugosi oder Gary Oldman. Leider hat die ganze Sache einen Haken, denn die Dracula-Figur spielt in der grellen Horrorkomödie nur die zweite Geige und ist die meiste Zeit offscreen. Das ist schade, denn Cages schrilles, augenzwinkerndes Charisma ist wie gemalt für diese Rolle. Wie es der Titel schon sagt, geht es hier also um seinen langjährigen Diener, der in früheren Werken u.a. von Tom Waits als wirrer, insektenfressender Knallkopf verkörpert wurde. In der modernen Variante spielt Nicholas Hoult Renfield als schüchternen, leicht depressiven Engländer, der sich dazu entschließt, aus der "toxischen" Diener-Beziehung zu seinem Meister auszubrechen. Inszeniert hat den Stoff Chris McKay nach einer Idee von Robert Kirkman, dem Erfinder des Zombie-Dauerbrenners The Walking Dead. Nach einem ästhetisch gefilmten Schwarz-Weiß-Vorspann im Stile der Universal-Klassiker mit Bela Lugosi wird die Leinwand dann aber schnell rot eingefärbt, denn das CGI-Blut spritzt im Minutentakt durch die Gegend, etwa wenn abgerissene Arme und Beine als Waffen benutzt werden, mit denen man auf das nächste Opfer einschlägt. Für Over-the-Top Splatter-Fans ist das ohne Frage ein großer Spaß, doch irgendwann gehen der überdrehten Komödie einfach die Ideen aus.
Blu-ray Extras:
Audiokommentar mit Produzentin Samantha Nisenboim, Drehbuchautor Ryan Ridles und Crewmitgliedern
8 unveröffentlichte und erweiterte Szenen (17 min)
Monster und Menschen: Hinter den Kulissen von Renfield (13 min)

Die Stufen der Verjüngung (6 min)
Dracula befreit (5 min)
Das Making of einer unveröffentlichten Szene: Renfields Tanz! (4 min)
Fleisch und Blut (5 min)
Unlautere Maßnahmen (6 min)
Alternative Takes (3 min)
Wendecover
Marcs Filmwertung
Schräger Splatterspaß um Draculas vergessenen Gehilfen. Ein bisschen mehr Nic Cage hätte der überdrehten Horrorkomödie gut zu Gesicht gestanden.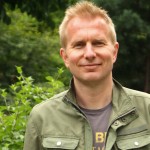 Leserwertung
Trailer
Cast & Crew