Running Man (Steelbook)
USA 1987
FSK: ab 16 Jahren
Länge: ca. 101 Min.
Vertrieb: Capelight Pictures
Filmzine-Review vom 09.01.2018
USA 2019: Ein totalitäres Regime unterdrückt das Land und hält die Bewohner mit blutrünstigen TV-Game Shows bei Laune. Das populärste Format ist Running Man, eine Show, in der Kriminelle oder Gegner des Regimes von modernen Gladiatoren gejagt und getötet werden. Als neuester Kandidat muss sich Ben Richards (Arnold Schwarzenegger) beweisen, ein Ex-Polizist, der sich geweigert hat, wehrlose Menschen abzuknallen. Richards kann seinen Kopf immer wieder geschickt aus der Schlinge ziehen und holt mit Hilfe einer Untergrundgruppe zum Gegenangriff aus…
Basierend auf einem Roman von Stephen King, den er 1982 unter dem Namen Richard Bachman veröffentlichte, zementierte Running Man Ende der 1980er Jahre Arnold Schwarzeneggers Ruf als führender globaler Action-Star dieser Dekade. Der Unterhaltungswert des aufwendig inszenierten SciFi-Thrillers ist beachtlich, doch die Qualität der Top 3-Schwarzenegger-Klassiker Terminator/Predator/Total Recall verfehlt Running Man recht deutlich. Gerade die trashig-albernen Duelle mit den von den Massen verehrten Gladiatoren (Buzzsaw, Subzero, Fireball und Captain Freedom) wollen heute nicht mehr so richtig zünden. Obwohl das Drehbuch von Steven E. de Souza, einem der Hit-Autoren der 80er, verfasst wurde, spielt der medien- und gesellschaftskritische Ansatz der Vorlage eher eine untergeordnete Rolle. Für Regisseur Paul Michael Glaser, einer der Darsteller aus der TV-Serie Starsky und Hutch, sollte Running Man der größte Erfolg seiner Karriere bleiben. Schwarzenegger im gelb-goldenen Spandex-Anzug ist in der Titelrolle gewohnt souverän, doch das schauspielerische Highlight liefert TV-Host Richard Dawson, der sich in der Rolle des schmierigen Showmasters mehr oder weniger selbst spielen darf.
Das 2-Disc SteelBook mit Prägung, farbigem Innendruck und transparentem Schuber dürfte weltweit zu den mit Abstand besten Veröffentlichungen des Films gehören. Die zum Teil neu produzierten Extras, u.a. mit einer bemerkenswerten Analyse über den von Schwarzenegger und Stallone ausgelösten Actionfilm-Boom der Achtzigerjahre, können sich allesamt sehen lassen.
Blu-ray Extras:
Audiokommentar mit Paul M. Glaser und Tim Zimmerman
Audiokommentar mit Produzent Rob Cohen
The Art of the Blockbuster: Interview mit Renato Casaro (24 min)
Running On Empty: ein Interview mit Robert Grasmere über die visuellen Effekte in "Running Man" (24 min)
Back to Bachman: ein Interview mit Drehbuchautor Steven E. de Souza (37 min)
Muscular Memories: ein Interview mit Susan Jeffords über den Actionfilm-Boom der Achtzigerjahre (23 min)
The Sound of The Running Man: im Gespräch mit Harold Faltermeyer (16 min)
The Game Theory: Running Man und die Gegenwart im Reality-TV (20 min)
Lockdown on Main Street: Bürgerrechte seit dem 11. September 2001 (25 min)
Original Trailer & dt. Trailer
Trailer zu Rollerball
Marcs Filmwertung
Nicht der beste Schwarzenegger-Klassiker, aber die satte Mischung aus Action, Sci-Fi und Mediensatire passt und das Steelbook dürfte die bisher beste Veröffentlichung des Films sein.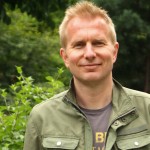 Leserwertung
[Gesamt:7 Durchschnitt: 4.1/5]
Trailer
Cast & Crew