The Hunt
USA 2020
FSK: ab 18 Jahren
Länge: ca. 90 Min.
Vertrieb: Universal Pictures Home Entertainment
Filmzine-Review vom 13.09.2020
Eine Gruppe von Verschwörungstheoretikern, Großwildjägern, Rassisten und Rednecks wird von Unbekannten betäubt, geknebelt und dann in einem verlassenen Waldstück wieder freigelassen. Hier werden sie einer nach dem anderen blutig niedergemetzelt. Einzig allein eine junge Frau (Betty Gilpin) leistet Widerstand und versucht herauszufinden, was es mit der Menschenjagd auf sich hat…
Als einer der Skandalfilme des vergangenen Jahres sorgte The Hunt 2019 für reichlich Schlagzeilen. Ursprünglich wollte Donald Trump die kontroverse Satire verbieten lassen, da seine Wählerschaft hier relativ unverhohlen als Freiwild von liberalen elitären Kräften massakriert wird. Dann aber wurde der Titel vom Verleih aus dem Progamm genommen, da sich in den USA wieder einmal Mass Shootings und andere Gewalttaten häuften. Dem verschobenen Kinostart im März dieses Jahres machte dann COVID-19 schließlich einen Strich durch die Rechnung. Mit etwas Abstand startet The Hunt nun im Heimkino und siehe da, als spannende Survival-Action mit rabenschwarzem Humor und einigen überraschenden Wendungen macht der Film von Craig Zobel durchaus eine gute Figur. Das Drehbuch von Watchmen – und Lost-Mastermind Damon Lindelof (und Nick Cuse) variiert das Thema Menschenjagd, das nicht wirklich neu ist (Running Man oder der Uralt-Klassiker The Most Dangerous Game), nicht besonders subtil, aber mit einigen bitterbösen Spitzen zur aktuellen gesellschaftlichen Lage in den USA. Darstellerisch empfiehlt sich Betty Gilpin (aus der Netflix-Serie Glow) als knüppelharte Fighterin mit kühlem Kopf. Ihr zehnminütiger finaler Kampf gegen Hillary Swank ist fantastisch choreografiert und erinnert ein wenig an Uma Thurman in den Kill Bill-Filmen.
Blu-ray Extras:
Die Gestaltung von "The Hunt" (5 min)
Aufschlüsselung der Todesszene (3 min)
Athena vs. Crystal: Jägerin oder Gejagte? (3 min)
Wendecover
Marcs Filmwertung
Bitterböse, skandalumwitterte Thriller-Satire, die ins Ziel trifft.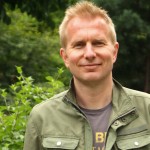 Leserwertung
Eure Leserwertung:
[Gesamt:

4

Durchschnitt:

3.8

/5]
Trailer
Cast & Crew