Shadow
Ying
China / Hong Kong 2018
FSK: ab 16 Jahren
Länge: ca. 116 Min.
Vertrieb: Highlight
Filmzine-Review vom 29.02.2020
China im 3. Jahrhundert: Der König von Pei (Zheng Kai) regiert eher gelangweilt und ohne kriegerische Ambitionen sein kleines Reich. Sein militärischer Berater Zi Yu (Deng Chao) hingegen will auf Biegen und Brechen Jingzhou, eine der strategisch wichtigsten Städte, wieder einnehmen und den gegnerischen König Yang Cang (Hu Jun) vernichten. Was aber kaum jemand weiß: Zi Yu wurde in einer Schlacht von Yang Cang schwer verletzt und zieht jetzt im Hintergrund die Fäden, während ein Doppelgänger (nochmal Deng Chao) seine Position am Hof einnimmt…
Nach seinem eher enttäuschenden China-Meets-Hollywood-Blockbuster The Great Wall (mit Matt Damon) besinnt sich Regisseur Zhang Yimo wieder zurück auf die großen, überwältigenden Bilder, die man aus seinen östlichen Heldensagen wie Hero oder natürlich House of Flying Daggers kennt. Visuell ist Shadow in jeder Hinsicht eigenwillig und außergewöhnlich, denn statt satter Farben dominieren monochrome Töne, die das Martial-Arts-Epos fast wie einen streng durchkomponierten Schwarz-Weiß-Film erscheinen lassen. Nur das Blut fließt weiterhin tiefrot aus den Wunden. Das labyrinthartige Spiel um Macht, Rache und Verrat könnte auch ein Königsdrama von Shakespeare sein, braucht aber anfangs eine ganze Weile, um in die Gänge zu kommen. In der zweiten Hälfte legt diese chinesische Legende aus der Zeit der Drei Königreiche dann richtig los und präsentiert atemberaubende Fights und durch die Luft wirbelnde Regenschirme, teilweise mit Sequenzen, die so schön sind, dass man jedes Bild anhalten möchte.
Blu-ray Extras:
Dt. Trailer & Original Trailer
Trailer zu 8 weiteren Titeln
Wendecover
Marcs Filmwertung
Visuell überwältigende Martial Arts mit wirbelnden Regenschirmen und Shakespeare-Touch.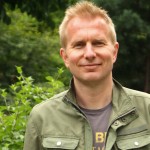 Leserwertung
[Gesamt: 6 Durchschnitt: 4.2/5]
Trailer
Cast & Crew
Themen/Keywords
Cinema Asia