Smashed
USA 2012
FSK: ab 12 Jahren
Länge: ca. 81 Min.
Studio: Super Crispy Entertainment
Vertrieb: Sony Pictures Home Entertainment
Filmzine-Review vom 12.09.2013
Grundschullehrerin Kate (Mary Elizabeth Winstead) ist Alkoholikerin. Als ihre im Vollrausch stattfindenden Eskapaden immer bedenklichere und für sie zunehmend unangenehme Ausmaße annehmen, wagt sie den Schritt zu den Anonymen Alkoholikern. Doch ihr soziales Umfeld und ihr Ehemann Charlie (Aaron Paul), der selbst gern zu oft zu tief ins Glas guckt, können ihr nicht die Unterstützung geben, die sie für diesen schweren Weg braucht…
Das Independent-Suchtdrama Smashed ist angenehm unprätentiös, ungeschminkt, unaufgeregt und bietet durch die realitätsnahe Erzählweise einen unmittelbaren Zugang zu den Charakteren. James Ponsoldt drückt nicht auf die Tränendrüse, er zeigt nicht mit dem Zeigefinger, er begleitet lediglich ein junges Paar beim Kampf gegen die Sucht, der gleichzeitig ein Kampf um ihre Beziehung ist, die – wie Kate bald erkennt – ebenso abhängig vom Alkoholkonsum ist wie die beiden Partner selbst. Eine großartig agierende Mary Elizabeth Winstead bekommt mit Octavia Spencer (The Help), Nick Offerman (Parks and Recreation) und Aaron Paul (Breaking Bad) eine interessante Begleitbesetzung an die Seite gestellt.
Die stilprägende Handkamera ist stets recht nah an den Figuren und Gesichtern, in dunkleren Szenen führt dies zu deutlichen Nachzieheffekten, davon abgesehen ist das Bild aber grundweg solide. Die Fragestunde beim Toronto Film Festival ist ein lohnenswertes Extra, zu dem sich ein Making of sowie ein paar entfallene Szenen gesellen. Der Regisseur spricht außerdem mit seiner Hauptdarstellerin einen informativen Audiokommentar, der alle Aspekte abdeckt, über die man naturgemäß Näheres erfahren möchte.
Ninas Filmwertung
Leichtfüßig erzähltes Sucht- und Beziehungsdrama mit einer mehr als überzeugenden Hauptdarstellerin.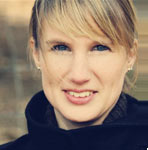 Leserwertung
Cast & Crew
Diese DVD/Blu-ray wurde uns vom Vertrieb Sony Pictures Home Entertainment kostenlos zu Rezensionszwecken zur Verfügung gestellt. Unsere Bewertung ist davon jedoch nicht beeinflusst und gibt die unabhängige, persönliche Meinung des jeweiligen Rezensenten wieder.