The Big C – Die finale Season (2 Discs)
The Big C hereafter
USA 2010-2013
FSK: ab 12 Jahren
Länge: ca. 216 Min.
Studio: Perkins Street Productions | Farm Kid | Original Film
Vertrieb: Sony Pictures Home Entertainment
Filmzine-Review vom 29.05.2014
Ende der 3. Staffel hatte Cathy Jamison (Laura Linney) die Diagnose erhalten, dass ihre Tumore wieder wachsen. Mit der Unabänderlichkeit der Situation konfrontiert, versucht sie wie immer, das Beste daraus zu machen und sich – und vor allem auch ihre Familie – auf das wohl Unausweichliche so gut wie möglich vorzubereiten.
Die vierte und letzte Staffel von The Big C ist deutlich gesetzter und ernster als ihre Vorgänger. Und angesichts der nun kaum noch zurückzuhaltenden Tränen fragt man sich schon hin und wieder, warum man es sich antut, Cathy beim Sterben zuzuschauen. Doch wird die ersten Staffeln mit Freude gesehen hat, wird es sich wohl nicht nehmen lassen, Cathy und ihre Familie auch auf diesem letzten Stück Weg zu begleiten. Doch The Big C wäre nicht The Big C, würde man nun wie ein Trauerkloß vor dem Bildschirm sitzen. Cathys unerschütterlicher, bisweilen – wen wundert's! – recht schwarzer Humor bleibt ihr auch in der finalen Staffel erhalten. Und auch die Nebenplots aus Cathys Familie, allen voran ihr Bruder Sean (John Benjamin Hickey), aber auch der von Folge zu Folge immer überzeugender agierende Adam (Gabriel Basso), sorgen für mal bewegende, mal amüsante Ablenkung. Und so hält The Big C hereafter einige echte Herzensbrecher-Momente bereit, auf die man aber auch keineswegs verzichten möchte.
Zu dem insgesamt etwas ernsteren Ton passt, dass die gerade mal vier Folgen der Staffel nicht in leicht verdaulichen 25 Minuten daherkommen, sondern jeweils knapp eine Stunde umfassen.
Dass die Staffel keine Extras enthält, ist für eine letzte Staffel sehr schade – die hebt der Vertrieb sich offenbar für die Komplett-Box aller vier Staffeln auf…
Katjas Filmwertung
Bewegend-sympathischer Abschied von einer außergewöhnlichen Serienheldin.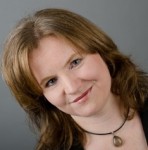 Leserwertung
Cast & Crew
Diese DVD/Blu-ray wurde uns vom Vertrieb Sony Pictures Home Entertainment kostenlos zu Rezensionszwecken zur Verfügung gestellt. Unsere Bewertung ist davon jedoch nicht beeinflusst und gibt die unabhängige, persönliche Meinung des jeweiligen Rezensenten wieder.