The Cat's Meow
USA 2001
FSK: ab 12 Jahren
Länge: ca. 109 Min.
Vertrieb: Studio Hamburg
Filmzine-Review vom 01.03.2022
November 1924: Gutgelaunt verabredet sich eine illustre Gruppe von Hollywood-Stars und Sternchen, u.a. auch Charlie Chaplin (Eddie Izzard) und Schauspielerin Marion Davies (Kirsten Dunst) an Bord der Yacht "Oneida". Das Boot gehört dem einflussreichen Medientycoon William Randolph Hearst (Edward Herrmann). Hearst gibt den großzügigen Gastgeber, kommt aber schnell dahinter, dass seine Freundin Marion einen heimlichen Liebhaber hat. Rasend vor Eifersucht greift er zur Waffe und erschießt den Falschen…
The Cat's Meow sollte Anfang der 2000er Jahre das große Comeback für den jüngst verstorbenen Filmemacher Peter Bogdanovich werden, eine der treibenden kreativen Kräfte des New Hollywood. Bogdanovich hatte zuvor jahrelang mäßige Fernsehfilme gedreht und war schon mehr oder weniger in der Versenkung verschwunden. Als Vorlage orientierte er sich an dem berühmt-berüchtigten, nie komplett aufgeklärten Todesfall des Filmproduzenten Thomas Ince (Cary Elwes). Bis heute ist nur verbürgt, dass Ince blutend und bewusstlos von der Yacht getragen wurde und kurz darauf starb. Das Gerücht, dass Hearst ihn aus Eifersucht erschossen haben soll – und eigentlich Charlie Chaplin treffen wollte – hielt sich in den kommenden Jahren hartnäckig. Aus dieser Hollywood-Legende spinnt der versierte Geschichtenerzähler ein elegantes, detailreiches Krimi-Kostüm-Drama auf engstem Raum. Bei der durchweg vorzüglichen Besetzung hinterlassen eine sehr junge Kirsten Dunst als Stummfilmstar Marion Davies und Eddie Izzard in der Chaplin-Rolle einen hervorragenden Eindruck.
The Cat's Meow erscheint bei Studio Hamburg hierzulande erstmalig im Heimkino, wenngleich nur als DVD und ohne Bonusmaterial.
DVD Extras:
Trailer zu 4 weiteren Titeln
Wendecover
Marcs Filmwertung
Elegant inszenierter und hervorragend besetzter Mix aus Krimi und Kostüm-Drama um einen berühmtem Hollywood-Mordfall, der nie restlos aufgeklärt wurde.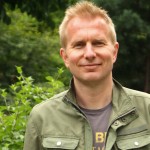 Leserwertung
Cast & Crew