The Company You Keep – Die Akte Grant
The Company You Keep
USA 2012
FSK: ab 12 Jahren
Länge: ca. 117 Min.
Studio: Voltage Pictures
Vertrieb: Concorde Home Entertainment
Filmzine-Review vom 29.12.2013
Nachdem sich die Politaktivistin Sharon Solarz (Susan Sarandon) 30 Jahre nach einem Banküberfall, bei dem ein Wachmann ums Leben gekommen ist, dem FBI stellt,
wird der junge Nachwuchsreporter Ben Shepard (Shia LaBeouf) hellhörig. Schon bald findet der Journalist heraus, dass der renomierte Anwalt Jim Grant (Robert Redford) ebenso wie Solarz zur Gruppe der militanten \"Weathermen\" gehörte und seit Jahren unter einer falschen Identität als Anwalt arbeitet. Grant taucht erstmal unter und macht sich auf die Suche nach einer weiteren Aktivistin (Julie Christie), die ihn von den Vorwürfen freisprechen könnte…

Strammen Schrittes bewegt sich Robert Redford auf die 80 zu, doch Stillstand ist für die lebende Legende auch im gehobenen Alter ein Fremdwort. Für seine Darstellung als Schiffsbrüchiger in All is Lost wird er sehr wahrscheinlich für den Oscar nominiert und in The Company You Keep – Die Akte Grant spielt er nicht nur die Hauptrolle, sondern führt obendrein zum zehnten Mal Regie und ist außerdem Produzent. In den besten Momenten lässt The Company You Keep das kritische Polit-Kino der 70er aufleben und erinnert beispielsweise in einigen Szenen sogar an den meisterhaften Thriller Die drei Tage des Condor. Redford, der die linksextremen Weathermen und deren Anti-Vietnamkriegs-Agenda seinerzeit selbst unterstützte, verzichtet überwiegend auf Effekthascherei und ablenkendes Brimborium. Dass es dabei zwischendurch zu einigen Längen kommt und die Spannung hier und da ein wenig auf der Strecke bleibt, verzeiht man diesem solide inszenierten und schauspielerisch hochinteressanten (u.a Shia LaBeouf, Julie Christie, Susan Sarandon, Nick Nolte, Brit Marling) Alterswerk gerne.
Marcs Filmwertung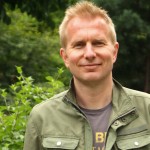 Leserwertung
Cast & Crew
Regie: Robert Redford
Schauspieler: Anna Kendrick, Brendan Gleeson, Brit Marling, Chris Cooper, Julie Christie, Nick Nolte, Richard Jenkins, Robert Redford, Sam Elliott, Shia LaBeouf, Stanley Tucci, Susan Sarandon, Terrence Howard
Musik: Cliff Martinez
Produzent(en): Bill Holderman, Nicolas Chartier, Robert Redford
Diese DVD/Blu-ray wurde uns vom Vertrieb Concorde Home Entertainment kostenlos zu Rezensionszwecken zur Verfügung gestellt. Unsere Bewertung ist davon jedoch nicht beeinflusst und gibt die unabhängige, persönliche Meinung des jeweiligen Rezensenten wieder.