The Guard – Ein Ire sieht schwarz
The Guard
Irland 2011
FSK: ab 16 Jahren
Länge: ca. 92 Min.
Studio: UK Film Council | Reprisal Films
Vertrieb: Ascot Elite Entertainment
Filmzine-Review vom 05.04.2012
Sergeant Gerry Boyle (Brendan Gleeson) überwacht als Dorfpolizist den überschaubaren Alltag in dem Kaff Galway an der Westküste Irlands. Seine schroffe Art kommt bei seinen Kollegen nicht gerade gut an, doch im Dienst lässt sich Boyle so leicht nichts vormachen. Nachdem zunächst ein Mordopfer gefunden wird und dann auch noch ein FBI-Agent (Don Cheadle) auf der Suche nach gefährlichen Drogendealern auftaucht, wird Boyle auf seine alten Tage noch mal richtig gefordert…
Der pechschwarze Grundton von The Guard lässt Erinnerungen an Brügge sehen… und sterben? wach werden und siehe da, tatsächlich ist Regisseur John Michael McDonagh der Bruder des Brügge-Machers Martin McDonagh. Die Parallelen hören hier aber nicht auf, denn in beiden Filmen darf der eher als Nebendarsteller bekannte Brendan Gleeson sein Können unter Beweis stellen. The Guard ist sogar noch stärker auf Gleeson fixiert, der in der Rolle des schrulligen, wenig gesetzestreuen Landpolizisten wahrscheinlich nur knapp an einer Oscar-Nominierung vorbeigeschrammt ist (für eine Golden Globe-Nominierung hat's immerhin noch gereicht). Seine Szenen mit Don Cheadle, der als schwarzer Vorzeige-Cop so gar nicht in das Weltbild des Iren passen will, sind nach langer Zeit mal wieder ein Highlight im abgelutschten Polizei-Buddy-Genre. Auch wenn Gleeson und Cheadle mal nicht auf der Leinwand zu sehen sind, bleiben die Dialoge köstlich, etwa wenn das Bösewicht-Trio untereinander über Schopenhauer und Nietzsche diskutiert.
Bei der DVD fehlen die englischen Untertitel der unbedingt vorzuziehenden Originalfassung, ansonsten kann die Scheibe mit einer amtlichen Auswahl an Bonusmaterialien punkten. An erster Stelle stehen hier der anekdotenreiche Audiokommentar mit Regisseur John Michael McDonagh und seinen beiden Stars und der Kurzfilm "Der zweite Tod" aus dem Jahr 2000.
Marcs Filmwertung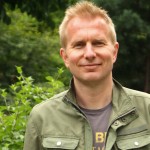 Leserwertung
Cast & Crew
Diese DVD/Blu-ray wurde uns vom Vertrieb Ascot Elite Home Entertainment kostenlos zu Rezensionszwecken zur Verfügung gestellt. Unsere Bewertung ist davon jedoch nicht beeinflusst und gibt die unabhängige, persönliche Meinung des jeweiligen Rezensenten wieder.