The East
USA 2013
FSK: ab 12 Jahren
Länge: ca. 111 Min.
Studio: Scott Free Productions
Vertrieb: 20th Century Fox Home Entertainment
Filmzine-Review vom 28.11.2013
Im Auftrag einer privaten Sicherheitsfirma soll Jane (Brit Marling) eine Aktivistengrupep infiltrieren. "The East" nennt sich die Truppe, die es auf Großkonzerne abgesehen hat, die ohne Rücksicht auf die Umwelt oder die Gesundheit von Menschen ihren Profit verfolgen. Es gelingt ihr, sich als "Sarah" in die Gruppe zu integrieren, doch schon bald muss sie ihre eigene Einstellung und ihren Auftrag überdenken…
Der kleine Independent-Ökothriller The East zwingt auch den Zuschauer zur Stellungnahme. Kann man die alttestamentarische Herangehensweise der Aktivisten gutheißen? Heiligt der Zweck alle Mittel? Der von Ridley Scott co-finanzierten Produktion kam die Snowden-Affäre wohl gerade recht – waren beim Kinostart mal gerade 4 magere Kopien in den gesamten USA im Umlauf, kam plötzlich ein kleiner Hype auf und schnell wurde die Kopienanzahl verzwanzigfacht. Sowohl die Figuren für sich genommen, die alle auch eine eigene Agenda verfolgen, als auch die Gruppendynamik zwischen den Mitgliedern sind durchaus reizvoll und interessant gezeichnet. Dabei stechen natürlich Ellen Page (Juno, Inception) als aufmüpfiger Miesepeter und ein verlotterter Alexander Skarsgård (True Blood) mit Jesus-Frisur besonders hervor. Newcomerin Brit Marling spielt die Hauptrolle mit angenehmen Understatement. Zusammen mit Regisseur Zal Batmanglij trampte sie vor einigen Jahren selbst durch die Gegend und hat diese Erfahrungen nun auch als Drebuch-Koautorin in den Film einfließen lassen. Leider lässt das Skript im Schlussdrittel etwas nach und wartet mit einem irgendwie "unrunden" Ende auf.
Trotz wohlwollender Kritiken und Geheimtipp-Status erscheint The East hierzulande ausschließlich auf DVD. Die Bonussektion ist mit drei kurzen Features dementsprechend mager ausgefallen. Von der Unterhaltung zwischen Zal Batmanglij und Brit Marling anlässlich einer Vorstellung in New York hätte man gerne einen längeren Ausschnitt gesehen.
Ninas Filmwertung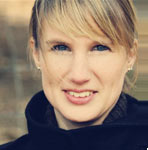 Leserwertung
Cast & Crew
Regie: Zal Batmanglij
Schauspieler: Alexander Skarsgård, Brit Marling, Ellen Page, Julia Ormond, Patricia Clarkson, Shiloh Fernandez, Toby Kebbell
Musik: Halli Cauthery, Harry Gregson-Williams
Produzent(en): Jocelyn Hayes, Michael Costigan, Brit Marling, Ridley Scott, Tony Scott
Themen/Keywords
Aktivismus, Gesellschaftskritik, Öko-Thriller, Umwelt-Thriller, Umweltaktivisten, Umweltschutz

Diese DVD/Blu-ray wurde uns vom Vertrieb 20th Century Fox Home Entertainment kostenlos zu Rezensionszwecken zur Verfügung gestellt. Unsere Bewertung ist davon jedoch nicht beeinflusst und gibt die unabhängige, persönliche Meinung des jeweiligen Rezensenten wieder.