How to Blow Up a Pipeline
USA 2022
FSK: ab 16 Jahren
Länge: ca. 103 Min.
Vertrieb: Plaion Pictures
VÖ-Datum: 28.09.2023
Filmzine-Review vom 30.09.2023
Aus Verzweiflung und weil sie in ihren Augen keine andere Wahl haben, plant eine Gruppe von acht Umweltaktivisten einen Sabotageakt, um eine Pipeline in West Texas zu stoppen, die die weltweite Ölversorgung unterbrechen könnte. Zur Gruppe der Aktivisten gehören u.a. Bombenspezialist Michael (Forrest Goodluck), ein junger amerikanischer Ureinwohner, der sich über die Ölbohrungen ärgert, die seine Heimat zerstören, Xochitl (Co-Autorin Ariela Barer) und die an Leukämie erkrankte Theo (Sasha Lane) sowie der Texaner Dwayne (Jake Weary), der es der Regierung übel nimmt, dass sie sein Land beschlagnahmt…
Basierend auf dem gleichnamigen Manifest von Andreas Malm gelingt Regisseur Daniel Goldhaber mit How to Blow Up a Pipeline ein kleiner aber feiner Indie-Ökothriller von beklemmender Aktualität. Der Film funktioniert auf zwei Ebenen, zum einen als besonders im Schlussdrittel fesselndes Thriller-Drama und zum anderen als Aufhänger für die wachsende Wut eines zunehmend klimabewussten Publikums, das sich von der Untätigkeit der Politik angesichts einer drohenden globalen Krise im Stich gelassen fühlt. Wenig überraschend stellt sich How to Blow Up a Pipeline auf die Seite der Umweltaktivisten, jedoch hält sich das Drehbuch in Sachen Öko-Message und Sendungsbewusstsein dezent zurück. Die einzelnen Mitglieder des relativ großen Teams werden im Verlauf der Handlung in diversen Rückblenden vorgestellt. Dieser inszenatorische Kniff geht mitunter zu Lasten des Erzähltempos, sorgt aber für eine detailierte und jederzeit glaubwürdige Figurenzeichnung. Großes Lob auch an das ausgezeichnete, mit Ausnahme von Sasha Lane (American Honey) überwiegend unbekannte Ensemble.
Blu-ray Extras:
Q&A: Toronto Film Festival (27 min)
Original-Trailer
Trailer zu 3 weiteren Titeln
Wendecover
Marcs Filmwertung
Provokanter Indie-Ökothriller von beklemmender Aktualität.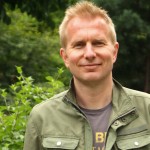 Leserwertung
Trailer
Cast & Crew
Regie: Daniel Goldhaber
Schauspieler: Ariela Barer, Forrest Goodluck, Jayme Lawson, Kristine Froseth, Lukas Gage, Sasha Lane
Musik: Gavin Brivik
Produzent(en): Adam Wyatt Tate, Alex Black, Alex Hughes, Ariela Barer, Daniel Goldhaber, Isa Mazzei