Auge um Auge – Out of the Furnace
Out of the Furnace
USA 2013
FSK: ab 16 Jahren
Länge: ca. 116 Min.
Studio: Relativity Media | Scott Free Productions
Vertrieb: Universal Pictures Home Entertainment
Filmzine-Review vom 21.09.2014
Die Brüder Rodney (Casey Affleck) und Russell Baze (Christian Bale) könnten kaum unterschiedlicher sein. Während Russell wie schon vor ihm sein Vater im örtlichen Stahlwerk schuftet, fehlt es dem jüngeren Rodney nach seiner Rückkehr aus dem Irak-Krieg an Perspektiven. Mit illegalen Faustkämpfen hält er sich mehr schlecht als recht über Wasser. Russell macht sich zurecht große Sorgen, besonders nachdem sich Rodney mit dem gemeingefährlichen Kriminellen Curtis DeGroat (Woody Harrelson) einlässt…
Nach seiner vielbeachteten Country-Musiker-Ballade Crazy Heart widmet sich Filmemacher Scott Cooper in Auge um Auge – Out of the Furnace dem schleichenden Tod des American Dream tief im Herzen von Pennsylvania, einer Region, in der einst die Stahlindustrie blühte. Heutzutage ist davon ist mehr viel zu sehen, ganz im Gegenteil, das "Heartland" ist mit unzähligen Industrie-Ruinen, hoher Arbeitslosigkeit und Armut ein Sinnbild für den inneren Verfall der USA. In diesem Depri-Setting erzählt Out of the Furnace eine schonungslose Rache-Geschichte mit Anleihen aus dem New Hollywood der 70er, insbesondere Michael Ciminos Die durch die Hölle gehen und großer amerikanischer Literatur der Gegenwart wie Philipp Meyers Roman "Rost". Mit glattpolierter Hollywood-Action hat das Werk nichts gemeinsam, die Gewaltdarstellungen, etwa bei den brutalen illegalen Fauskämpfen gehen unter die Haut und dürften den einen oder anderen Zuschauer verstören. In den Haupt- und Nebenrollen versammelt Cooper ausschließlich Hochkaräter. Das macht sich bezahlt, Christian Bale ist als aufrechter Held der Arbeiterklasse einmal mehr herausragend und in jeder Sekunde gewohnt authentisch. An seiner Seite spielen u.a. Woody Harrelson als sadistischer Hillibilly-Drogengangster und in kleineren Parts Forest Whitaker, Sam Shepard und Willem Dafoe. Für die stimmige Musikuntermalung sorgt Dickon Hinchcliffe (Mitbegründer der Tindersticks), der schon für Winter's Bone einen ähnlich betörenden Soundtrack ablieferte.
Kameramann Masanobu Takayanag hat Out of the Furnace komplett auf 35mm gefilmt. Der daraus resultierende trostlose Retro-Look mit ausgewaschener Farbgebung kommt auf der Blu-ray sehr gut zur Geltung. Die zum Teil promolastige Ausstattung (komplett in HD) mit vier kürzeren Featurettes hätte gerne umfangreicher sein können.
Marcs Filmwertung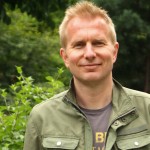 Leserwertung
Eure Leserwertung:
[Gesamt:

2

Durchschnitt:

4

/5]
Cast & Crew
Diese DVD/Blu-ray wurde uns vom Vertrieb Tobis Home Entertainment kostenlos zu Rezensionszwecken zur Verfügung gestellt. Unsere Bewertung ist davon jedoch nicht beeinflusst und gibt die unabhängige, persönliche Meinung des jeweiligen Rezensenten wieder.