The Fall: Tod in Belfast – Staffel 3
The Fall, Season 3
Irland 2016
FSK: ab 16 Jahren
Länge: ca. 360 Min.
Vertrieb: Studio Hamburg Enterprises
Filmzine-Review vom 10.07.2018
Paul Spector (Jamie Dornan), der Würger von Belfast, ist gefasst, doch er wurde bei seiner Festnahme angeschossen. Nach einiger Zeit im Koma wacht er schließlich auf, doch komfortablerweise kann er sich nicht mehr an die letzten 6 Jahre erinnern. In der Zwischenzeit tauchen neue belastende Beweise gegen ihn auf, die weitere Gewalttaten vermuten lassen…
Die hochwertige und hochspannende Krimiserie The Fall: Tod in Belfast geht in die dritte und finale Runde. Das Katz-und-Maus-Spiel von Detective Superintendent Stella Gibson (Gillian Anderson) und Killer Spector ist beendet. Gibson wünscht sich nichts sehnlicher, als Spector endlich vor Gericht und schließlich hinter Gitter zu bringen, doch ist er in seinem Zustand verhandlungsfähig? Ist seine Amnäsie echt oder nur clever vorgetäuscht?
Keine Morde, keine Ermittlungen, stattdessen endlose Gespräche in der Klinik und auf dem Präsidium. Darin liegt eigentlich das größte Problem der Staffel, der es im Prinzip an jeglicher Spannung fehlt. Der einzig vielversprechende Handlungsstrang wird irgendwann fallen gelassen, Gillian Anderson flüstert sich durch ihre Szenen und wirkt eher müde als verbissen und engagiert. Fast scheint es, als hätte man in dieser Staffel eigentlich nicht mehr viel zu erzählen gehabt, aber noch schnell die durch 50 Shades of Grey erlangte Prominenz von Jamie Dornan mitnehmen wollen. Die furiosen ersten zwei Staffeln hätten definitiv einen würdigeren Abschluss verdient!
Blu-ray Extras:
Trailer zu 4 weiteren Titeln
Wendecover
Ninas Filmwertung
Lascher Abschluss einer großartigen Krimiserie.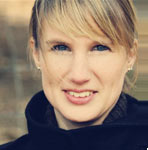 Leserwertung
[Gesamt:2 Durchschnitt: 3.5/5]
Cast & Crew