The Foreigner
USA, GB 2017
FSK: ab 16 Jahren
Länge: ca. 120 Min.
Vertrieb: Universum Film GmbH
Filmzine-Review vom 08.03.2018
Bei einem Bombenanschlag in der Londoner Innenstadt verliert der chinesische Restaurantbesitzer Quan (Jackie Chan) seine Tochter und damit sein Ein und Alles. Als sich eine Zelle der IRA zu dem Anschlag bekennt, beginnt Quan die Behörden unter Druck zu setzen. Seine primäre Anlaufstelle ist der stellvertretende erste Minister von Nordirland Hennessy (Pierce Brosnan), der ihm gefälligst sofort die Namen der Attentäter nennen soll. Um die Ermittler unter Druck zu setzen, greift Quan selbst zu explosiven Maßnahmen, so dass den Regierungsbeamten schnell klar wird, dass mit dem Chinesen nicht zu spaßen ist…
Nicht viele Darsteller haben einen so beachtlichen Output wie Martial Arts-Legende Jackie Chan. 136 Credits listet die IMDb seit 1962, auch 2017 waren es noch ganze sieben Titel! Abonniert ist er nach wie vor auf Kampfsport, Action und Comedy. In The Foreigner schlägt der 1,74 Meter große Hongkonger ernstere Töne an und steckt mit seiner zurückgenommenen Art seinen Gegenspieler Pierce Brosnan locker in die Tasche. Letzterer steht vorzugsweise whiskeyglasschwenkend am Fenster und schaut verwirrt ins Leere, während der clevere Quan sich einen Schachzug nach dem nächsten überlegt und so kontinuierlich den Druck erhöht. Wie ein Drahthaarterrier beißt er sich in Hennessys Waden fest und ist einfach nicht abzuschütteln. Während der Rache-Plot auf den ersten Blick recht überschaubar bleibt, sind die Story um die Hintergründe der IRA-Zelle und die politischen Verquickungen der Beteiligten umso komplexer. Dieses Gewirr zu entflechten und natürlich die zahlreichen gut ausgeklügelten Action-Szenen machen die Wirkung von The Foreigner aus, der aus dem übersättigten Markt der Action-Filme positiv hervorsticht.
Blu-ray Extras:
Interviews mit Cast & Crew (Jackie Chan, Pierce Brosnan, Martin Campbell) (30 min)
Dt. und Original-Trailer zum Film
Trailer zu 7 weiteren Filmen
Ninas Filmwertung
Jackie Chan als Racheengel nimmt es hier locker mit Pierce Brosnan und der ganzen IRA auf.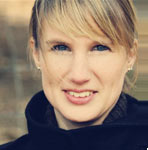 Leserwertung
[Gesamt:1 Durchschnitt: 4/5]
Trailer
Cast & Crew