The Equalizer
USA 2014
FSK: ab 16 Jahren
Länge: ca. 132 Min.
Studio: Columbia Pictures
Vertrieb: Sony Pictures Home Entertainment
Filmzine-Review vom 18.03.2015
Robert McCall (Denzel Washington) führt in Boston als Angestellter in einem Baumarkt ein relativ normales Leben. Was keiner weiß: McCall war in seiner Vergangenheit eine Art Super-Agent, der mittlerweile ausgestiegen ist. Als die junge Teri (Chloë Grace Moretz), mit der sich Robert angefreundet hat, wiederholt von ihren Zuhältern verprügelt wird, schreitet der einstige Agent zur Tat. Dass er es dabei mit ultrabrutalen russischen Gangstern zu tun bekommt, scheint ihn nicht weiter zu stören…
Nach der erfolgreichen Zusammenarbeit in Training Day versuchen Regisseur Antoine Fuqua und der damals oscarprämierte Denzel Washington gut 14 Jahre später in The Equalizer an die alten Zeiten anzuknüpfen. Die erneute Kooperation basiert lose auf einer gleichnamigen Fernsehserie aus den 80ern, in der Edward Woodward den knorrigen Titelhelden gab. Diesen Part spielt nun also im gehobenen Actionstar-Alter Denzel Washington, der ja bereits vor einigen Jahren in Tony Scotts Man on Fire eindrucksvoll die Rolle des einsamen Rächers bekleidete und rigoros mit Mexikos Unterwelt abgerechnet hat.
Der Equalizer nimmt es hingegen mit einer halben Armee von bis zum Hals tätowierten russischen Gangstern, korrupten Cops und einem besonders abscheulichen Oberbösewicht (Marton Csokas) auf. Das ist wie bei den meisten Selbstjustiz-Filmen auf der einen Seite nicht besonders originell und tendenziell reaktionär, auf der anderen Seite aber extrem spannungsgeladen und souverän inszeniert. Der Spagat zwischen geheimnisvollem Gentleman-Schutzengel und kompromisslosem Rächer gelingt Washington mühelos. Kaum zu toppen ist der nervenzerfetzende Showdown im Baumarkt: Mit allerlei Heimwerkerutensilien ausgestattet lässt McCall einen Verbrecher nach dem anderen in seine Todesfallen tappen…
Die Blu-ray von Sony spielt qualitativ in der obersten Liga: Das HD-Bild begeistert mit brillanter Detailschärfe und knackigen Farben und der brachiale Ton geizt nicht mit direktionalen Effekten. Die Extras bleiben hingegen recht oberflächlich. Der "Rache-Modus" unterbricht den Film an mehreren Stellen für einige kurze, szenenspezifische Clips und Interviews mit Antoine Fuqua und Denzel Washington.
Marcs Filmwertung
Don't Mess With Denzel: Knüppelharter, spannungsgeladener Rache-Thriller.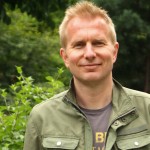 Leserwertung
Trailer
Cast & Crew
Regie: Antoine Fuqua
Schauspieler: Bill Pullman, Chloë Grace Moretz, Denzel Washington, Marton Csokas, Melissa Leo
Musik: Harry Gregson-Williams
Produzent(en): Jason Blumenthal, Mace Neufeld, Steve Tisch, Todd Black, Alex Siskin, Denzel Washington, Michael Sloan, Richard Wenk
Diese DVD/Blu-ray wurde uns vom Vertrieb Sony Pictures Home Entertainment kostenlos zu Rezensionszwecken zur Verfügung gestellt. Unsere Bewertung ist davon jedoch nicht beeinflusst und gibt die unabhängige, persönliche Meinung des jeweiligen Rezensenten wieder.