The Fountain (Special Edition – 2 DVDs)
USA 2006
FSK: ab 12 Jahren
Länge: ca. 93 Min.
Studio: Warner Bros.
Vertrieb: Arthaus | Kinowelt Home Entertainment
Filmzine-Review vom 26.08.2007
Nach seinem düster-deprimierenden Drogendrama Requiem For A Dream und seinem faszinierenden Indie-Erstling Pi hat sich Darren Aronofsky als einer der interessantesten Filmemacher der USA etabliert. Mit dem schwer zugänglichen The Fountain hat Aronofsky sich und dem Publikum leider keinen großen Gefallen getan. Schon die Vorgeschichte der Produktion stand unter keinem guten Stern: Ursprünglich sollte The Fountain ein gigantisch teurer Sci-Fi-Streifen mit Brad Pitt und Cate Blanchett werden, doch Pitt stieg aus, das Budget wurde drastisch gekürzt und die Dreharbeiten wurden auf Eis gelegt. Schließlich konnte Aronofsky das Projekt mit Hugh Jackmann und Rachel Weisz doch noch weiterführen, das Resultat muss man im Vergleich mit seinen früheren Filmen aber als mittlere Katastrophe bezeichnen. In drei verschiedenen Zeitebenen sucht Hugh Jackmann nach dem Quell des ewigen Lebens: In der Gegenwart forscht er als Neurologe Tom Creo nach einem Heilmittel gegen Krebs, da seine Frau Izzy unheilbar erkrankt ist; als spanischer Entdecker Tomas sucht er im 16. Jahrhundert in den Maya-Gebieten den Baum des ewigen Lebens und als Tommy gleitet er 500 Jahre in der Zukunft in einer Blase durch den Weltraum. Für diese sicherlich ambitionierte Vision schafft Aronofsky beeindruckende visuelle Landschaften, allerdings versäumt er es, die meditative Sci-Fi Romanze mit Leben zu füllen. Stattdessen liegt über dem Ganzen permanent ein schwülstig-unangenehmer Esoterik-Touch, der selbst die geringe Laufzeit von 90 Minuten zu einer Geduldsprobe werden lässt.
Marcs Filmwertung
Verschwurbelter, abgehobener Zeitreisen-Bilderrausch.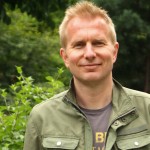 Leserwertung
Cast & Crew