The Happening (Director's Cut)
USA 2008
FSK: ab 16 Jahren
Länge: ca. 87 Min.
Studio: 20th Century Fox
Vertrieb: 20th Century Fox Home Entertainment
Filmzine-Review vom 14.12.2008
Im New Yorker Central Park begehen Menschen wie aus dem Nichts Selbstmord. Sehr schnell greift die Suizid-Welle auf andere Städte im Nordosten der USA über. Die Regierung ist ratlos und vermutet zunächst Terroranschläge. In Philadelphia macht sich derweil Lehrer Elliot (Mark Wahlberg) mit seiner Frau Alma (Zooey Deschanel) auf die Flucht…

Was ist nur mit dem einstigen Hollywood-Wunderkind M. Night Shyamalan los? Nach The Sixth Sense wurde er seinerzeit schon mit Spielberg verglichen, doch seine jüngsten Projekte sind allesamt gefloppt. Der mystisch angehauchte The Happening gehört ebenfalls höchstens in die Kategorie Durchschnitt. Nach einem beklemmenden Beginn mit Bauarbeitern, die sich in New York massenhaft von den Dächern stürzen, gerät der apokalyptische Öko-Thriller zunehmend abstruser. Hölzerne Darbietungen der beiden Hauptdarsteller und mitunter unfreiwillig komische Dialoge machen das ganze auch nicht besser.
Marcs Filmwertung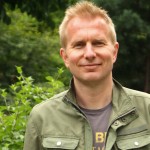 Leserwertung
[Gesamt:0 Durchschnitt: 0/5]
Cast & Crew
Themen/Keywords
Mystery