The Village – Das Dorf
USA 2004
FSK: ab 12 Jahren
Länge: ca. 103 Min.
Studio: Touchstone Pictures
Vertrieb: Buena Vista Home Entertainment
Filmzine-Review vom 23.02.2005
Pennsylvania im Jahr 1897: ein von der Außenwelt isoliertes Dorf lebt in scheinbarer Harmonie mit mysteriösen Kreaturen, die in den angrenzenden Wäldern hausen. Die Regeln sind einfach: die Bewohner werden von den unheimlichen Wesen in Frieden gelassen, wenn sie das Waldgebiet nicht betreten. Außerdem ist die Farbe Rot strengstens tabu…
The Village, der vierte Film von Sixth Sense-Regisseur M. Night Shyamalan wurde von vielen Kritikern etwas vorschnell als sein bisher schwächstes Werk abgestraft. Eventuell lag es an der falschen Erwartungshaltung: Der raffinierte Trailer versprach einen stimmigen Horror-Thriller mit vielen Schockmomenten. Tatsächlich aber ist The Village ein eher gemächlich inszeniertes Schauermärchen mit romantischem Hintergrund. Zwar gibt es vereinzelt Szenen mit Grusel-Charakter, aber diese spielen sich fast ausschließlich außerhalb des sichtbaren Bildausschnittes ab. In erster Linie lebt der Film von der beklemmenden Atmosphäre, die Shyamalan nicht zuletzt durch äußerst suggestive Bilder heraufbeschwört. Und wie bei seinen vorherigen Werken präsentiert er am Ende wieder eine Schluss-Pointe, die diesmal allerdings weit weniger deftig und überraschend ausfällt. Die Besetzungsliste könnte kaum besser sein (Joaquin Phoenix, Adrien Brody, William Hurt, Sigourney Weaver), trotzdem stiehlt Nachwuchstalent Bryce Howard (Tochter von Hollywood-Regisseur Ron Howard) in der Rolle der Blinden allen Stars die Show.
Kernstück der DVD ist ein sechsteiliges Making Of über die Dreharbeiten mit vielen kurzen Interviews. Dazu kommen vier Deleted Scenes, ein Produktionstagebuch (von Bryce Howard vorgelesen) und natürlich das obligatorische Home Movie des Regisseurs. Angesichts des fehlenden Audiokommentars und der Kürze der Features ist die DVD im Vergleich zu anderen Top-Titeln eher als Leichtgewicht einzustufen.
Marcs Filmwertung
Elegantes, sanftes Schauerstück des Sixth Sense-Machers.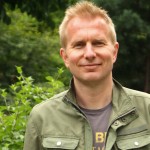 Leserwertung
Cast & Crew
Themen/Keywords
Mystery
Diese DVD/Blu-ray wurde uns vom Vertrieb Buena Vista Home Entertainment kostenlos zu Rezensionszwecken zur Verfügung gestellt. Unsere Bewertung ist davon jedoch nicht beeinflusst und gibt die unabhängige, persönliche Meinung des jeweiligen Rezensenten wieder.