The Hard Word
Australien 2002
FSK: ab 16 Jahren
Länge: ca. 99 Min.
Studio: Alibi Films International
Vertrieb: Sunfilm Entertainment
Filmzine-Review vom 18.02.2004
Die drei Twentyman-Brüder mit Anführer Dale (Guy Pearce) sitzen eigentlich im Knast, doch Dank der korrupten Gefängnisführung und ihres umtriebigen Anwaltes nutzt die Bande jeden Freigang für ausgeklügelte Überfalle. Ein letzter großer Coup vor der endgültigen Entlassung soll eine Millionenbeute einbringen…

The Hard Word steht ganz in der Tradition der jüngsten Heist-Movie Renaissance mit Titeln wie zum Beispiel Ocean's Eleven, Italian Job oder aber Snatch. Zwar fällt bei der sympathischen australischen Produktion mit Memento-Star Guy Pearce alles eine Nummer kleiner aus, aber dank souveräner Regie und einigen raffinierten Einbruchs-Sequenzen bleibt der Film insgesamt unterhaltsam. Wer Herrn Pearce nach seinen Hollywood-Ausflügen mal mit australischem Akzent hören möchte, sollte sich The Hard Word in der Originalfassung anschauen.
Marcs Filmwertung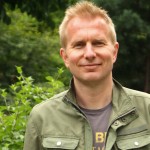 Leserwertung
[Gesamt:0 Durchschnitt: 0/5]
Cast & Crew
Diese DVD/Blu-ray wurde uns vom Vertrieb Sunfilm Entertainment kostenlos zu Rezensionszwecken zur Verfügung gestellt. Unsere Bewertung ist davon jedoch nicht beeinflusst und gibt die unabhängige, persönliche Meinung des jeweiligen Rezensenten wieder.