The King of Comedy
USA 1982
FSK: ab 6 Jahren
Länge: ca. 109 Min.
Vertrieb: FilmConfect Home Entertainment GmbH
Filmzine-Review vom 28.11.2018
Rupert Pupkin (Robert De Niro) hat nur ein Ziel vor Augen: Er möchte es seinem TV-Idol Jerry Langford (Jerry Lewis) gleichtun und um jeden Preis Entertainer der Massen werden. An seinem Act arbeitet er tagtäglich in einem mit Pappaufstellern dekoriertem Zimmer in dem Apartment seiner Mutter, doch der Durchbruch lässt auf sich warten. Nachdem er dann von seinem Vorbild eine Abfuhr bekommt, entführt Rupert zusammen mit seiner neurotischen Freundin Masha (Sandra Bernhard) den Fernsehkomiker und verlangt für dessen Freilassung einen Live-Auftritt im TV vor einem Millionenpublikum…
Nach seinen Jahrhundertwerken Taxi Driver und Raging Bull ließ es Martin Scorsese Anfang der 1980er Jahre mit The King of Comedy etwas schlichter und zurückhaltender angehen. Vielleicht wird die gleichermaßen tragische wie komische Satire auf das amerikanische Showbusiness und seine Late Show-Helden (wie Johnny Carsons) aus diesem Grund öfter in der Gesamtbetrachtung der Scorsese-Filme zu Unrecht übersehen oder ignoriert. Robert De Niro ist als penetranter Stalker und talentloser Comedian, der sich von nichts und niemandem das Märchen des amerikanischen Traums von Erfolg, Ruhm und Wohlstand vermiesen lässt, eine Wucht und natürlich auch ein entfernter Verwandter von Travis Bickle in Taxi Driver. Zu den Höhepunkten gehören die Szenen, in denen Pupkin (dessen Nachname von allen Mitarbeitern ständig verunstaltet wird) immer wieder versucht, im TV-Studio vorzusprechen und seine auf Tape gesprochenen Sketche nicht den gewünschten Erfolg zeigen. Ihm ebenbürtig ist Jerry Lewis, der hier einmal nicht als grimassierender Clown eingesetzt wird, sondern ganz ohne Marotten eindringlich den verbitterten und einsamen Erfolgsshowmaster verkörpert. Gedreht wurde in Scorseses Wohnzimmer, also mitten auf den Straßen Manhattans, mit einigen tollen Eindrücken von der Gegend rund um den Times Square.
Die Extras der Blu-ray wurden komplett von der Limited Mediabook Edition übernommen. Geboten werden fast 40 Minuten an entfernten & alternativen Szenen, ein älteres Making of sowie der interessanteste Beitrag, ein ausführliches Gespräch mit Thelma Schoonmaker, die seit vielen Jahren für den Schnitt bei den Scorsese-Filmen verantwortlich ist.
Blu-ray Extras:
Dokumentaion Inside Rupert Pubkin (39 min)
Deleted and Extended Scenes (38 Min.)
Making of (19 min)
Wendecover
Marcs Filmwertung
Gut gealterte, gleichermaßen tragische wie komische Satire auf das amerikanische Showbusiness.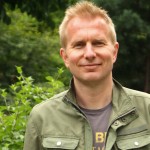 Leserwertung
Eure Leserwertung:
[Gesamt: 6 Durchschnitt: 4.5/5]
Cast & Crew