The Man Who Killed Don Quixote
GB / Spanien / Portugal 2018
FSK: ab 12 Jahren
Länge: ca. 133 Min.
Vertrieb: Concorde Home Entertainment
Filmzine-Review vom 07.03.2019
Der arrogante Werberegisseur Toby (Adam Driver) stößt bei Dreharbeiten zu einem Spot in Spanien auf die Spur seines Studentenfilms über Don Quixote. Die schönen Erinnerungen an die Vergangenheit können nicht darüber hinwegtäuschen, dass die ehemalige Besetzung durchweg schwere Zeiten mitmacht. Während seine einstige Muse Angelica (Joana Ribeiro) sich schnell von ihren Träumen als Schauspielerin verabschiedet hat, hält sich der damalige Quixote-Darsteller (Jonathan Pryce) inzwischen für den leibhaftigen Ritter von der traurigen Gestalt. Toby plagt das schlechte Gewissen und ehe er sich versieht, nimmt er widerwillig die Rolle des Sancho ein…
Genie und Wahnsinn liegen bei Terry Gilliam nah beieinander: Wenn es gut läuft, haut das britische Multitalent Werke für die Ewigkeit (Twelve Monkeys, Brazil) raus, wenn's schlecht läuft, kann er das Publikum wie zuletzt öfter auch schon mal nerven (The Zero Theorem). The Man Who Killed Don Quixote sollte eigentlich Gilliams Magnum Opus werden und die Entstehungsgeschichte ist in der Tat wohl einzigartig. Nur ein kurzer Abriss: Ursprünglich solten Johnny Depp und Jean Rochefort die Hauptrollen in der Cervantes-Adaption übernehmen. Doch es ging so ziemlich alles schief, was schief gehen konnte. Zerstörte Sets, abgesprungene Geldgeber, malade Darsteller. Die aufschlussreiche Doku Lost in La Mancha (von Louis Pepe) ließ einen tief in die Seele des Monty-Python-Gründungsmitglieds blicken. Weitere Versuche, u.a. mit Robert Duvall, Ewan McGregor und John Hurt scheiterten ebenfalls. Nun hat es Gilliam (trotz Streitereien mit dem Produzenten Paulo Branco) Jahre später aber doch geschafft. Das Durchhaltevermögen muss man dem Regisseur hoch anrechnen, auch wenn der fertige Film nicht das erhoffte Meisterwerk geworden ist. Gilliams absurder Humor blitzt leider viel zu selten auf und visuell ist The Man Who Killed Don Quixote längst nicht so ambitioniert und revolutionär wie etwa 12 Monkeys. Trotzdem bleibt man gerne am Ball, auch weil Adam Driver als Werbe-Fuzzi, der seinen Idealismus und seine Leidenschaft wiederentdeckt, und natürlich Jonathan Pryce als unerschüttlicher Kämpfer gegen die Windmühlen, grandios agieren.
Blu-ray Extras:
5 Featurettes (Drehorte, Make Up und Kostüme, Ausstattung, Terry Gilliam, Don Quixotes Nase, 13 min)
Original Trailer & Dt. Trailer
Trailer zu 4 weiteren Titeln
Wendecover
Marc Filmwertung
Sympathisch-verschrobener Kampf gegen die Windmühlen, nicht ganz auf dem Niveau früherer Gilliam-Meisterwerke.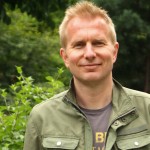 Leserwertung
Eure Leserwertung:
[Gesamt: 5 Durchschnitt: 3.8/5]
Trailer
Cast & Crew