The Pirates of Somalia
USA 2017
FSK: ab 16 Jahren
Länge: ca. 117 Min.
Vertrieb: KSM GmbH
Filmzine-Review vom 05.08.2019
Der junge Kanadier Jay Bahadur (Evan Peters) träumt von einer Karriere als Journalist. In der Realität lebt er noch bei seinen Eltern und führt in Supermärkten öde Interviews mit den Marktleitern. Als er bei einem Arztbesuch zufällig sein Schreiber-Idol Seymour Tolbin (Al Pacino) trifft, wagt er eine mutige Entscheidung. Mit dem Geld, das er sich von seiner Mutter (Melanie Griffith) leiht, kauft er sich ein Flugticket nach Somalia. Dort will Jay mit Hilfe seines Übersetzers Abdi (Barkhad Abdi) ein Buch über das Land mit Fokus auf die Hintergründe der Piraterie schreiben. Da sich sämtliche etablierte Journalisten und Reporter scheuen, Somalia zu betreten, stehen seine Chancen nicht schlecht…
Nachdem The Pirates of Somalia (damals noch unter dem Titel Dabka) bereits Ende 2017 auf Tribeca Film Festival seine Premiere feierte, landet der Film mit leichter Verspätung nun auch bei uns im Heimkino. In der ungewöhnlichen "True Story", die auf dem Reportage-Buch des kanadischen Journalisten Jay Bahadur basiert, beeindruckt Evan Peters (aus American Horror Story), der in nahezu jeder Szene zu sehen ist, mit einem eindringlichen Portrait des anfangs ziellosen, dann aber ehrgeizigen Journalisten. Unterstützung erhält Peters von Barkhad Abdi, der hier im Gegensatz zum thematisch eng verwandten Thriller Captain Phillips keinen Piraten spielt, sondern den Übersetzer mit den notwendigen Kontakten. Stilistisch trifft Regisseur Byran Buckley einige fragwürdige Entscheidungen, besonders der flapsige und anfangs sehr aufdringliche Ich-Erzählerton passt nicht so richtig zu diesem insgesamt sehr interessanten Drama über das krisenbehaftete und zerrüttete Dritte-Welt-Land, das einfach nicht aus den Schlagzeilen kommt. Die Blu-ray bietet als einzig nennenswertes Feature einige kurze Interviews, u.a. mit dem echten Jay Bahadur, Regisseur Byran Buckley und Evan Peters.
Blu-ray Extras:
Interviews (8 min)
Bildergalerie
Trailer zu 6 weiteren Titeln
Wendecover
Marcs Filmwertung
Auf Tatsachen beruhendes, in der Hauptrolle famos besetztes Drama um einen waghalsigen Journalisten und dessen Reise ins ostafrikanische Somalia.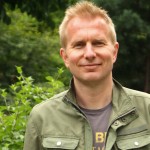 Leserwertung
[Gesamt:5 Durchschnitt: 3.8/5]
Trailer
Cast & Crew