Pirates of the Caribbean – Am Ende der Welt (2-Disc Special Edition)
Pirates of the Caribbean: At World's End
USA 2007
FSK: ab 12 Jahren
Länge: ca. 161 Min.
Studio: Walt Disney Pictures
Vertrieb: Walt Disney Home Entertainment
Filmzine-Review vom 24.11.2007
3. Akt des Piratenabenteuers: die Piraten wurden von der Kommerzwelle ans Ende der Welt gespült und die Macher waren offenbar schon vorher mit ihrem Latein am Ende. Mangels erkennbarer Handlung muss die an dieser Stelle übliche Inhaltsangabe leider entfallen.
An den Kinokassen brach Pirates of the Caribbean – Am Ende der Welt alle Rekorde und legte den besten Filmstart aller Zeiten hin. Doch die 160 Minuten Säbelrasseln enpuppen sich als zähe Geduldsprobe, bei der der mit vielen Replikationen seiner selbst in einer Zwischenwelt gestrandete Jack Sparrow noch einer der wenigen Lichtblicke ist. Die CGI-Künstler ziehen alle Register ihres Könnens und brennen ein regelrechtes Effektfeuerwerk ab, das an Perfektion wohl kaum zu überbieten ist. Der Plot allerdings ist so zerfurcht wie Keith Richards Visage (dessen Cameo nicht unspektakulärer hätte sein können) und ist vielmehr eine bloße Aneinanderreihung alberner Momente und Situationen, die in keinem logischen Zusammenhang stehen. Es wimmelt von Haupt- und Nebenfiguren, wobei Orlando Bloom und Keira Knightley nach wie vor neben Johnny Depp verblassen. Dieses Mal bekommen sie noch eine affige Liebesszene spendiert, die nur von der abstrusen Nebenstory der karieszerfressenen Voodoo-Tante mit dem unerträglichen Akzent übertroffen wird. Jede Szene während der letzten halben Stunde hätte den Abschluss der epischen Saga bilden können, doch es geht weiter und weiter und weiter (gab es nicht schon mal eine Trilogie, an deren Ende sich 10 Finalszenen aneinander reihten?). Insgesamt also eine enttäuschende Fortsetzung eines Blockbusters, bei dem man es beim ersten Teil hätte belassen sollen.
Sound- und Bildqualität der Disney-DVD liegen erwartungsgemäß klar in der Referenzklasse. Die 2-Disc Special Edition ist zudem ganz ordentlich ausgestattet und bietet in diversen Extras Einblick in die Arbeit hinter den Kulissen. So wird z.B. die Szene mit den zahlreichen Jack Sparrows erklärt und in einem sehr ausführlichen Feature die Strudelsequenz bis ins Detail auseinandergenommen. Auch Chow Yun-Fat und Keith Richard dürfen sich zu ihren Eindrücken vom Dreh äußern, weitere Themen sind die Filmmusik von Hans Zimmer oder die Gestaltung von Kostümen und Kulissen.
Ninas Filmwertung
Überlanger und unstrukturierter Abschluss (?) eines zur Geldmaschine verkommenen Überraschungshits.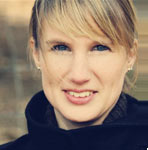 Leserwertung
Cast & Crew
Themen/Keywords
Abenteuer