The Raven – Prophet des Teufels
The Raven
USA 2012
FSK: ab 16 Jahren
Länge: ca. 111 Min.
Studio: Relativity Media
Vertrieb: Universum Film
Filmzine-Review vom 17.12.2012
Baltimore, 1849: Edgar Allan Poe (John Cusack) hat seine beste Zeit längst hinter sich. Mit einem Job als Literaturkritiker hält sich der Schriftsteller bei einer lokalen Zeitung mehr schlecht als recht über Wasser. Eine unheimliche Mordserie bringt ihn dann aber zurück ins Rampenlicht. Der Killer lässt sich bei seinen Taten offenbar von den makabren Vorlagen Poes inspirieren…

Die Werke von Edgar Allan Poe wurden in den letzten Jahrzehnten ein ums andere Mal
für das Kino adaptiert. Die bekanntesten und vielleicht besten Umsetzungen sind dabei
immer noch die charmanten B-Pictures von Vielfilmer Roger Corman wie Satanas – Das Schloss der blutigen Bestie oder Der Untergang des Hauses Usher. James McTeigues The Raven behandelt nicht etwa das berühmte titelgebende Gedicht, sondern
verwendet als Drehbuch eine fiktive Serienmördergeschichte mit Poe als Ermittler. Recht
clever werden dabei die oft grausamen literarischen Vorlagen in einer Art Best of aneindergereiht, vom \"Doppelmord in der Rue Morgue\" über das \"Lebendig begraben\"-Szenario bis zum tödlich schwingenden Pendel. Mit den düsteren und nebelverhangenen Bildern
erinnert die zackige Inszenierung von The Raven an den Jack the Ripper-Schocker
From Hell oder die neuen Sherlock Holmes-Filme. Der reißerische Grundton könnte Poe-Puristen ein wenig abschrecken, dafür glänzt aber John Cusack als versoffener Grusel-Poet.

Aufgrund mäßiger Einspielergebnisse debutiert The Raven hierzulande als hochwertig umgesetzte Blu-ray-Premiere. Bei den Extras (komplett in HD) fehlt zwar der Audiokommentar der US-Version, doch das Making of über die Dreharbeiten in Belgrad und Budapest sowie ein Featurette über die wichtigsten biografischen Stationen des
Schriftstellers sind sehenswert.
Marcs Filmwertung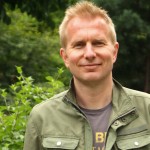 Leserwertung
Cast & Crew
Themen/Keywords
Mystery
Diese DVD/Blu-ray wurde uns vom Vertrieb Universum Film kostenlos zu Rezensionszwecken zur Verfügung gestellt. Unsere Bewertung ist davon jedoch nicht beeinflusst und gibt die unabhängige, persönliche Meinung des jeweiligen Rezensenten wieder.