The Rider
USA 2017
FSK: ab 12 Jahren
Länge: ca. 99 Min.
Vertrieb: Universum Film
Filmzine-Review vom 09.11.2018
Nach einem schweren Sturz muss sich Rodeo-Cowboy Brady von einer Kopfverletzung und Nervenschäden im rechten Arm erholen. Nie wieder Reiten, nie wieder Rodeo, so die Aussage seiner Ärztin. Da Pferde und die Arena aber sein Lebenselexier sind, fällt es Brady schwer, sein Schicksal zu akzeptieren…
Die in Peking geborene Regisseurin Chloé Zhao inszeniert in The Rider eine Pferde-Oper der ganz besonderen Art. Über dem fast schon dokumentarisch erzählten Film liegt eine bedrückende, melancholische Grundstimmung. Brady Jandreau spielt quasi sich selbst in seiner eigenen Geschichte. Ihm stehen dabei sein realer Vater und seine reale Schwester, die autistische Lilly, zur Seite. Auch sein Umfeld ist schwer gezeichnet: Verbände, Prothesen und Krücken, so weit das Auge reicht. Einer seiner besten Freunde, den er regelmäßig in der Reha besucht, hatte weniger Glück, ist teilgelähmt und kann nicht mehr sprechen. Und doch verliert der Rodeo-Ring kein bisschen von seiner Faszination, man kennt hier eben auch nichts anderes. Die poetisch anmutenden Naturaufnahmen von South Dakota mit viel Gegenlicht und malerischen Sonnenuntergängen zeigen eine karge Wüstenlandschaft von rauer Schönheit, doch im Subtext bedeutet das:  Alternativen oder gar Perspektiven bieten sich den jungen Männern hier kaum. Dazu kommt, dass Brady – natürlich auch im echten Leben – ein begnadeter Pferdeflüsterer ist. Die Szene, in der er ein verstörtes, bockendes Pferd zähmt und schließlich auf ihm reitet, geht unter die Haut. Die eindrucksvolle Begegnung ergab sich zufällig im Laufe der Dreharbeiten – ein wahrer Glücksfall, der erheblich zur Authentizität und Glaubwürdigkeit des Films beiträgt. Dass The Rider eigentlich keinem klassischen Erzählverlauf folgt, stört dabei überhaupt nicht. Allein durch die Nähe zu den Figuren gelingt es Zhao, ihr Publikum zu fesseln.
DVD Extras:
Dt. Trailer zum Film
Trailer zu 10 weiteren Titeln
Wendecover
Ninas Filmwertung
Fast dokumentarisch erzähltes, melancholisches Cowboy-Drama in poetischen Bildern.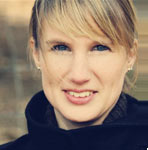 Leserwertung
Trailer
Cast & Crew