The Strain – Season 1
USA 2014
FSK: ab 16 Jahren
Länge: ca. 596 Min.
Studio: FX Networks
Vertrieb: 20th Century Fox Home Entertainment
Filmzine-Review vom 26.12.2015
Am New Yorker JFK Airport landete ein Flugzeug mit mysteriöser Fracht: bis auf vier Überlebende sind alle Passagiere tot. Das Team vom Seucheninstitut um Dr. Ephraim Goodweather (Corey Stoll) findet organische Spuren und merkwürdige dünne Würmchen in der Kabine und im Frachtraum. Die Überlebenden entwickeln schon bald beängstigende Symptome und nach dem Schneeballprinzip bricht in New York im Handumdrehen eine Vampirismus-Epidemie aus, die die ganze Stadt in den Ausnahmezustand versetzt. Der Pfandleiher Abraham Setrakian (David Bradley) scheint mehr über die Wurzeln des Bösen zu wissen…
Chuck Hogan und Guillermo del Toro, Garant für guten und anspruchsvollen (Mystery-)Horror, bringen mit The Strain ihre Vampir-Roman-Trilogie ins TV. Es beginnt etwas bieder – ein bisschen Akte X, eine Prise Fringe, ein Schuss CSI – doch allmählich nimmt die Serie Fahrt auf, wird gruseliger, fieser, brutaler. Natürlich ist ein Del Toro-Vampir auch kein glitzernder Robert Pattinson, sondern der Master-Vampir ist eine hünenhafte kalkweiß-glitschige Erscheinung, ein mutierter Nosferatu, furchterregend und mit dröhnender Stimme. Mitunter tritt die Story dann aber doch auf der Stelle und die endlose Jagd mit Silberschwertern und Sonnenlicht ist eher ermüdend als spannend. Die teils recht platten Dialoge und die Figuren aus dem Katastrophenfilm-Setzkasten (Kind mit Asthma inklusive) machen die Sache nicht besser. Auf höchstem Niveau bewegen sich hingegen die Spezialeffekte, die regelrecht furchteinflößend und ekelerregend sind. Eine Straffung, vielleicht auf 8 oder 10 Folgen, hätte der Serie sicher gut getan, so hinterlässt sie einen soliden, wenn auch nicht vollends überzeugenden Gesamteindruck.
Zu einzelnen Episoden werden Audiokommentare angeboten und jede Disc bietet ein hübsches Potpourri an entfallenen Szenen sowie kleineren Features zur Umsetzung der Romanreihe und zu den Einflüssen, die Autoren wie beispielsweise Stephen King auf die Geschichte hatten.
Folgen
01. Night Zero
02. The Box
03. Gone Smooth
04. It's Not for Everyone
05. Runaways
06. Occultation
07. For Services Rendered
08. Creatures of the Night
09. The Disappeared
10. Loved Ones
11. The Third Rail
12. Last Rites
13. The Master
Ninas Filmwertung
Guillermo del Toros Beitrag zum Vampir-Genre – mit gruseliger Optik, aber auch einigen Tempo-Schwächen.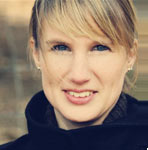 Leserwertung
Trailer
Hier Embed-Code für Trailer einfügen. Kein Trailer? Dann inkl. Überschrift löschen.
Cast & Crew
Regie: Charlotte Sieling, David Semel, Deran Sarafian, Guillermo Del Toro, Guy Ferland, John Dahl, Keith Gordon, Peter Weller, Phil Abraham
Schauspieler: Corey Stoll, David Bradley, Kevin Durand, Mia Maestro, Richard Sammel, Sean Astin
Musik: Ramin Djawadi
Produzent(en): Carlton Cuse, Chuck Hogan, Guillermo Del Toro
Themen/Keywords
Epidemie, Seuche, Vampir, Virus

Diese DVD/Blu-ray wurde uns vom Vertrieb 20th Century Fox Home Entertainment kostenlos zu Rezensionszwecken zur Verfügung gestellt. Unsere Bewertung ist davon jedoch nicht beeinflusst und gibt die unabhängige, persönliche Meinung des jeweiligen Rezensenten wieder.