The Terror Room
Shut In
USA 2022
FSK: ab 16 Jahren
Länge: ca. 89 Min.
Vertrieb: LEONINE
Filmzine-Review vom 24.10.2022
Jessica (Rainey Qualley) hat den Drogenentzug geschafft und ist clean. Mit ihren beiden Kindern wohnt sie in dem heruntergekommenen Landhaus, das sie von ihrer Oma geerbt hat. Als sie sich versehentlich in der Speisekammer einsperrt, deren schwergängige Tür ihre kleine Tochter nicht öffnen kann, taucht glücklicherweise zufällig ihr Ex-Freund auf und befreit sie. Zugedröhnt jagen er und sein Kumpel, ein verurteilter Kinderschänder, nicht nur Kindern und Mutter gehörig Angst ein, zum "Scherz" sperrt er Jessica auch erneut in die Speisekammer ein, vernagelt die Tür und verschwindet. Handy und Autoschlüssel nimmt er mit. Jessica muss dringend einen Ausweg finden, denn es ist kein Essen mehr im Haus und das Baby muss dringend versorgt werden…
The Terror Room funktioniert als Variante des Home Invasion-Genres insofern ganz gut, als dass Rainey Qualley (Tochter von Andie MacDowell und Schester von Margaret Qualley) den Großteil des Films mühelos und glaubwürdig allein schultert, ohne dabei übertrieben hysterisch zu werden. Zur beklemmenden Atmosphäre trägt auch bei, dass wir nie vor die Tür der Speisekammer blicken können, wir hören und sehen nur das, was Jessica selbst durch den Türschlitz mitbekommt. Die Interaktionen mit dem unberechenbaren und gewaltbereiten Ex, der so high ist, dass Jessica mit Worten nicht zu ihm durchdringt, lösen extreme Frustration aus. Insgesamt wird die Spannungsschraube somit über die gesamte Laufzeit konstant fest angezogen und die Gefangene im eigenen Haus beweist Durchhaltevermögen und Erfindungsreichtum. Einen leichten Beigeschmack bekommt der Psychothriller lediglich, weil der Rechtskonservative Ben Shapiro als ausführender Produzent verantwortlich für ein paar wenig subtil platzierte Bibel- und Jesus-rettet-Elemente ist und plakativ die Missstände der amerikanischen Gesellschaft (Pädophilie, Meth, alleinerziehende Mütter) anklagt.
Blu-ray Extras:
Making of (14 min)
Dt. Trailer zum Film
Trailer zu 4 weiteren Titeln
Wendecover
Ninas Filmwertung
Solider klaustrophobischer Psychothriller aus der zweiten Reihe.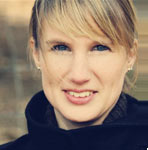 Leserwertung
Trailer
Cast & Crew