The Wolf's Call – Entscheidung in der Tiefe
Le Chant du Loup
Frankreich 2019
FSK: ab 12 Jahren
Länge: ca. 116 Min.
Vertrieb: Concorde Home Entertainment
Filmzine-Review vom 22.11.2019
In Nahost soll ein französisches U-Boot in einer Geheimoperation eine Gruppe von Kampfschwimmern aufnehmen. Die Mission droht zu scheitern, da Sonar-Akustiker Chanteraide (François Civil) Töne hört, die auf ein feindliches, nicht näher zu identifizierendes U-Boot schließen. Zurück in Paris wird der Sound-Experte vorübergehend vom Dienst suspendiert, betreibt aber auf eigene Faust Nachforschungen. Als kurze Zeit später der Abschuss einer Atomrakete mit dem Ziel Paris vermeldet wird, vermutet der Präsident einen Angriff aus Russland und befiehlt den Gegenschlag, der sich nicht mehr zurücknehmen lässt. Ein mit Atomsprengköpfen bewaffnetes U-Boot setzt sich in Bewegung. Chanteraide hat berechtigte Zweifel und versucht seine Vorgesetzten (u.a. Mathieu Kassovitz) davon zu überzeugen, den Kampfeinsatz doch irgendwie abzubrechen…
Das U-Boot-Genre hat derzeit Hochkonjunktur: Ob aufwändige TV-Produktion (Neuauflage Das Boot), Hollywood-Actiongranate (Hunter Killer) oder Katastrophen-Drama (Kursk), es geht wieder ordentlich auf Tauch- und Schleichfahrt. Die französische Produktion The Wolf's Call- Entscheidung in der Tiefe muss sich hinter diesen Titeln nicht verstecken, auch wenn Schauwerte und Spektakel nicht unbedingt im Vordergrund stehen. Das kammerspielartige Szenario stellt ähnlich wie einst Crimson Tide rund um das Thema nukleare Abschreckung eher unbequeme Fragen nach bedingungslosem militärischen Gehorsam. Auf eine Episode mit kurzem Liebesgeplänkel in Paris (mit Paula Beer als Bibliothekarin) hätte man im Mittelteil gerne verzichten können. Aber im spannenden Finale nimmt The Wolf's Call wieder deutlich an Fahrt auf. Omar Sy und Mathieu Kassovitz sorgen für französische Star-Power, wenngleich Sy diesmal nur einen relativ kleinen Auftritt hat.
Ganz im Sinne des Hauptdarstellers sorgt die Blu-ray für eine außerordentlich gelungene und intensive Soundkulisse. Bei den Extras finden sich ein 45-minütiges Featurette zu den Dreharbeiten, Interviews und ein Making of.
Blu-ray Extras:
Making of (10 min)
Featurette: Immersion (46 min)
Interview mit Mathieu Kassovitz und Omar Sy (13 min)
Dt. und Original-Trailer zum Film
Trailer zu 4 weiteren Titeln
Wendecover
Marcs Filmwertung
Grundsolider, streckenweise recht spannender U-Boot-Thriller, der sich nicht hinter ähnlichen Hollywood-Titeln vertecken muss.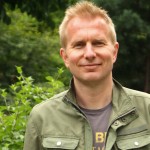 Leserwertung
Trailer
Cast & Crew