Tides
Deutschland / Schweiz 2021
FSK: ab 12 Jahren
Länge: ca. 104 Min.
Vertrieb: Highlight
Filmzine-Review vom 02.03.2022
Aufgrund einer globalen Katastrophe haben die letzten Überlebenden die Erde verlassen und den Planeten Kepler 209 besiedelt. Die neue Heimat ist allerdings keine langfristige Lösung, denn Kepler 209 macht die Bewohner unfruchtbar. Einige Jahre später soll die dreiköpfige Crew der Raumkapsel Ulysses II herausfinden, ob sich die Erde wieder erholt hat und eine Rückkehr in die von Überschwemmungen heimgesuchte Heimat möglich ist. Die Astronautin Blake (Nora Arnezeder) überlebt die Landung zwar als Einzige unversehrt, wird aber bald im Ödland von einer Gruppe Versprengter gefangen genommen…
Mit seinem postapokalyptischen Sci-Fi-Thriller Tides liefert Regisseur Tim Fehlbaum zehn Jahre nach dem beachtlichen Hell ein weiteres Endzeit-Szenario ab. Der Clou: Tides wurde zu großen Teilen vor der Insel Neuwerk im Hamburger Watt gedreht und die ungewöhnliche Location sorgt von der ersten Minute an für eine visuell eindrucksvolle Hintergrundkulisse. Zwischen Nebeldunst und Schlamm wabert es also bedrohlich im Wattenmeer, nur kann das wenig mitreißende Dystopie-Drehbuch leider nicht mit der exzellenten Bildgestaltung mithalten. Auf der Besetzungsliste schlägt sich Newcomerin Nora Arnezeder in der Hauptrolle wacker, prominente Unterstützung erhält sie von Iain Glen, der in Game Of Thrones Jorah Mormont gespielt hat. Auf der Executive Produzentenliste findet sich mit Roland Emmerich ein ganz großer Name. Der Master of Disaster, der es zur Zeit in Moonfall wieder krachen lässt, begann seine Karriere einst mit ähnlichen kleinen Genrefilmen Made in Germany (Das Arche Noah Prinzip) bevor im der Sprung über den großen Teich gelang. Mal schauen, ob bei Tim Fehlbaum demnächst auch das Telefon aus Hollywood klingelt.
Blu-ray Extras:
Making of (2 min)
Wir haben keinen Planeten B (2 min)
Interviews mit Cast & Crew (40 min)
Dt. Trailer & Original Trailer
Trailer zu 8 weiteren Titeln
Hörfilmfassung für Sehbehinderte
Wendecover
Marc Filmwertung
Visuell ansprechender, wenngleich spannungsarmer Endzeit-Thriller auf internationalem Niveau.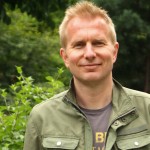 Leserwertung
Trailer
Cast & Crew