Ant-Man
USA 2015
FSK: ab 12 Jahren
Länge: ca. 117 Min.
Studio: Marvel Studios
Vertrieb: Walt Disney Studios Home Entertainment
Filmzine-Review vom 24.12.2015
Entomologe und Physiker Dr. Hank Pym (Michael Douglas) hat den ehemaligen Trickbetrüger Scott Lang (Paul Rudd) dazu auserkoren, seinen Ant-Man-Anzug auszuprobieren. Mit dem Anzug kann sich Lang auf Ameisengröße schrumpfen und seine Körperkräfte gleichzeitig vervielfältigen. Großes Interesse an der Erfindung hat auch Bösewicht Darren Cross (Corey Stoll), der den Anzug mit aller Macht nachbauen und an die Terrororganisation Hydra verkaufen möchte…
Nach dem bombastischen zweiten Avengers-Streich Age of Ultron backt Marvel mit dem nächsten Superhelden Ant-Man nun wieder etwas kleinere Brötchen. Der 1962 entworfene Superheld gehörte bei den Comics ursprünglich zu den Gründungsmitgliedern der Avengers und darf nun also mit einiger Verzögerung sein Filmdebüt innerhalb des Marvel Cinematic Universe geben. Als moderne Variante des Disney-Hits Liebling ich habe unsere Kinder geschrumpft oder, wenn man noch weiter zurückgehen möchte, Jack Arnolds Die unglaubliche Geschichte des Mr. C überzeugt die abenteuerliche Reise in die Makrowelt als charmanter Blockbuster mit State of the Art-Effekten, Witz und Tempo.
Paul Rudd, bisher eine feste Bank in zahlreichen Judd Apatow Komödien, mag für einen Superhelden eine ungewöhnliche Wahl sein, doch als gewitzter Ameisenmann hinterlässt er einen, nun ja, f-ant-tastischen Eindruck und hat einige schöne Szenen mit Altstar Michael Douglas. Ursprünglich sollte Ant-Man von Edgar Wright (Shaun of the Dead) umgesetzt werden, aber der Brite wurde kurz vor Drehbeginn durch Peyton Reed ersetzt. Gerne hätte man gesehen, was Wright mit dem Stoff angestellt hätte, denn unter der Regie von Reed fehlen Ant-Man trotz des positiven Gesamteindrucks ein wenig Ecken und Kanten. Aber das kann noch kommen: Unlängst wurde für 2018 mit dem gleichen Regisseur die Fortsetzung angekündigt: Ant-Man and the Wasp!
Technisch ist das Niveau der Blu-ray eigentlich nicht mehr zu toppen, insbesondere das Bild mit einem lupenreinen Schärfegrad ist referenzwürdig. Das Bonusmaterial spendiert u.a. einen Audiokommentar mit Peyton Reed und Paul Rudd, ein viertelstündiges Making of und einige entfernte Szenen.
Marcs Filmwertung
Kleiner Ameisen-Mann ganz groß: Familienfreundliche Superhelden-Action mit einem charmanten Neuzugang aus dem Marvel-Universum.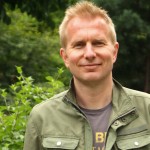 Leserwertung
Trailer
Cast & Crew
Diese DVD/Blu-ray wurde uns vom Vertrieb Walt Disney Studios Home Entertainment kostenlos zu Rezensionszwecken zur Verfügung gestellt. Unsere Bewertung ist davon jedoch nicht beeinflusst und gibt die unabhängige, persönliche Meinung des jeweiligen Rezensenten wieder.